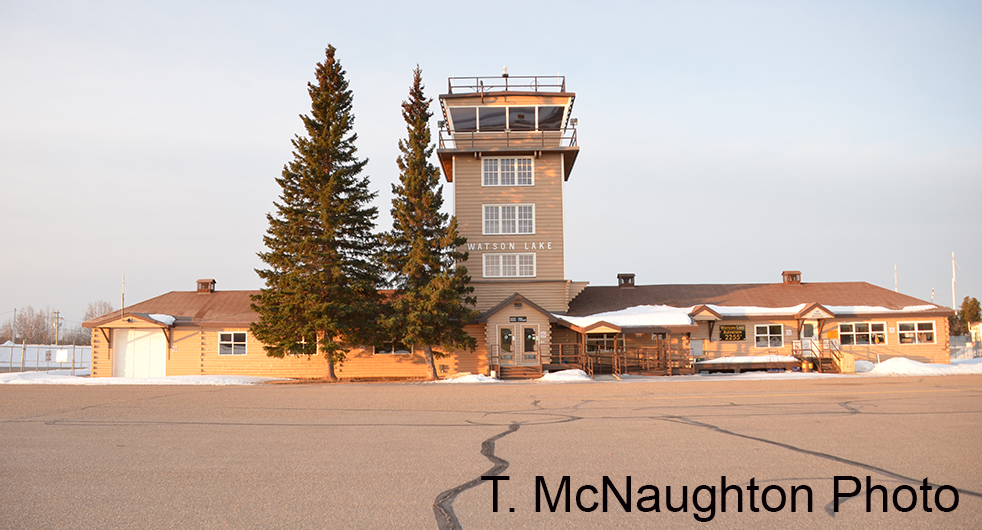 Watson Lake Air Terminal Building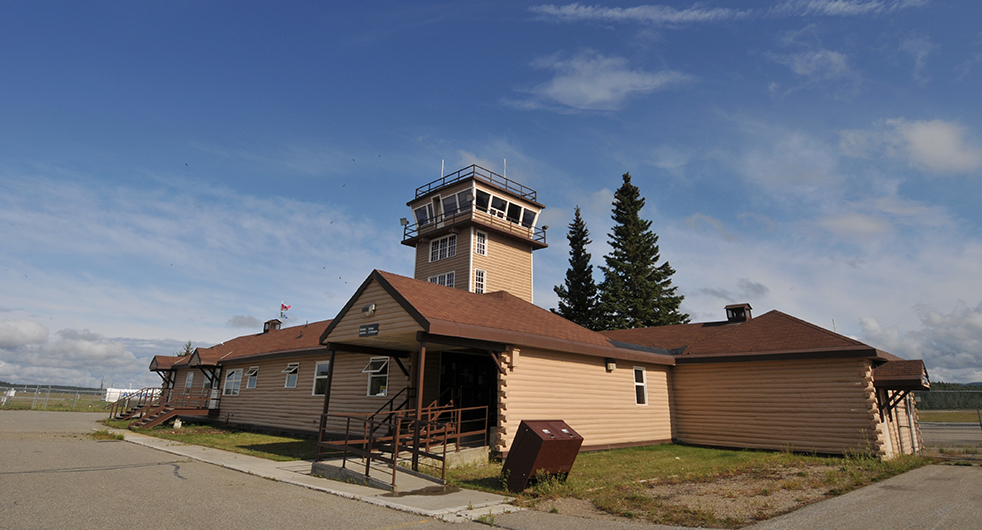 Watson Lake Air Terminal Building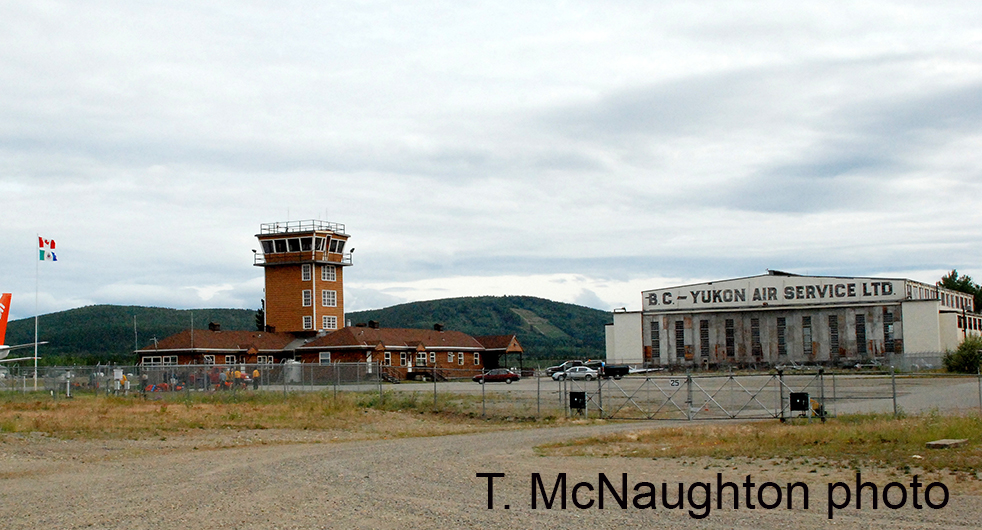 Watson Lake Air Terminal Building
Constructed in 1942 as a one storey building with a two-storey tower, the Administration and Operations building, as it was originally known, was quickly expanded a year later, to add a third storey to the tower. The original design had a square tower constructed of log, with five rectangular windows per side, and a hip roof. In 1943 the hip roof was removed, and an octagonal third storey added with 9 lite windows taking up the entire wall on all eight sides. These windows were angled outward, similar to the upper walls of the existing control cab (upper level/floor). The tower was built using 8" x 10" timbers with log cabin siding. A walkway (balcony) with wood railings wrapped around each of the second and third floors of the tower. In 1944 the third floor was removed, and three new floors were added, including the upper level control cab.
In the 1970s air traffic control at the Watson Lake airport was transferred to Edmonton and the upper floors of the control tower went unused. In 1973-74 extensive renovations to the ATB were completed. The eastern area between the north and south wings was filled in and the front (groundside) entrance and vestibule were moved from the east side of the connecting link to the south (groundside) of the building. The ticket counter, baggage area and passenger waiting rooms were renovated and the passenger entrance to airside was enlarged. An extension to the east side of the north (airside) wing was added for CP Air for use as a cargo bay, including a large overhead door on the north side plus a smaller entrance door on the east side.
In 1993, the terminal once again underwent renovations. With the tower no longer being used, the internal staircase to the control tower was removed and replaced with a fold-down staircase. After 1998 further renovations to the first floor were undertaken. The windows have been replaced with contemporary fixed and awning wood sash windows. The window openings have otherwise not changed. New entrances have been installed on the south and north sides of the building, including wheel chair access, all entrances have gable roof overhangs.