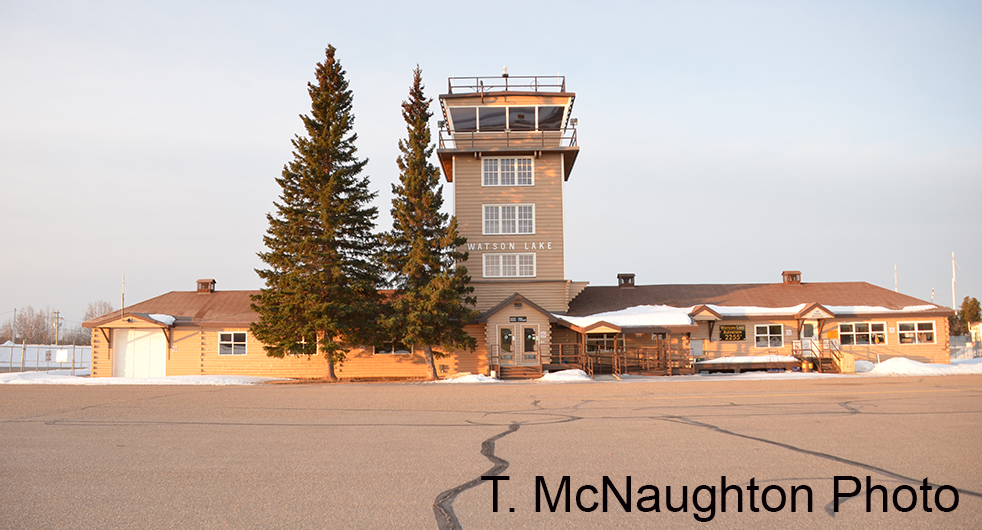 Watson Lake Air Terminal Building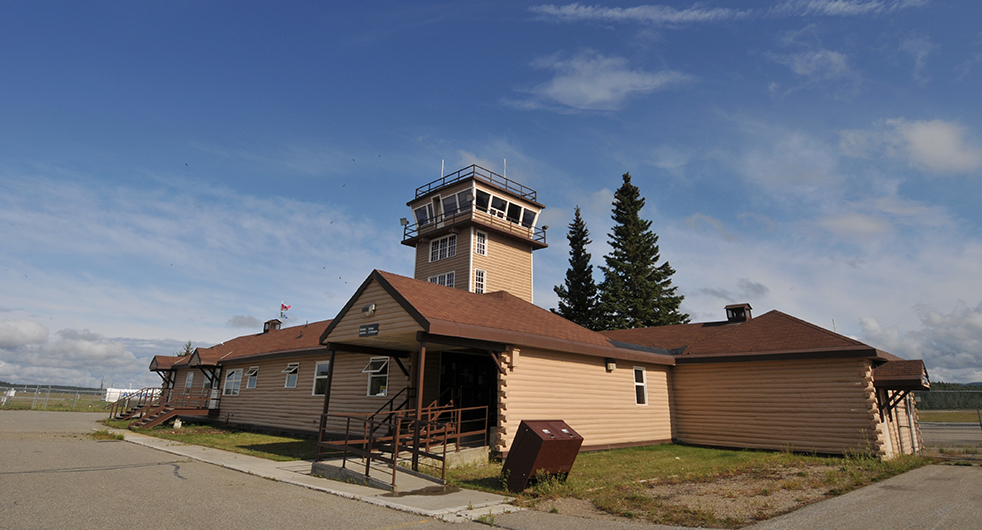 Watson Lake Air Terminal Building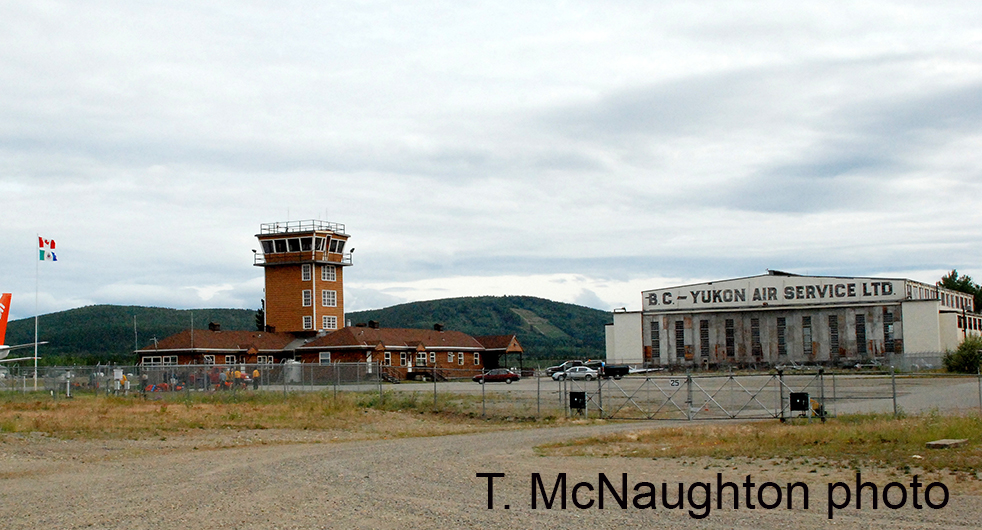 Watson Lake Air Terminal Building
Federal Heritage Buildings Review Office. Building report 86-44: Watson Lake Airport Terminal by Julie Harris
Yukon Archives:
Pho 213 81/5 Sheldon Jones Collection: photo of air terminal building 1944-45
Pho 46 82/363 Hannington Collection: aerial view of airport July 28,1944
Pho 264 85/27 Steve Galigan collection #11. Photo with captain "Watson Lake Control Tower" no date, but must be before construction of new tower in 1944.
Bruce McAllister & Peter Corley Smith. "Wings Over the Alaska Highway". Boulder, Co. Roundup Press. 2001
Stan Cohen. "The Forgotten War, Vol. 2." Missoula Mo. Pictorial Histories Publishing Co. 1988
Blake W. Smith. "Warplanes To Alaska". Surrey, BC. Hancock House Publishers. 1998.
Watson Lake Airport Master Plan. Transport Canada, Western Region. DS-Leas Associates Ltd. 1985.
Frank Hamilton Fonds, 81/51. Yukon Archives
Sheldon Jones Collection, 81/5. Yukon Archives
Steve N. Galigan Collection, 85/27. Yukon Archives
Bob Love Collection, 96/10. Yukon Archives
Canada Department of Defense, 91/37. Yukon Archives