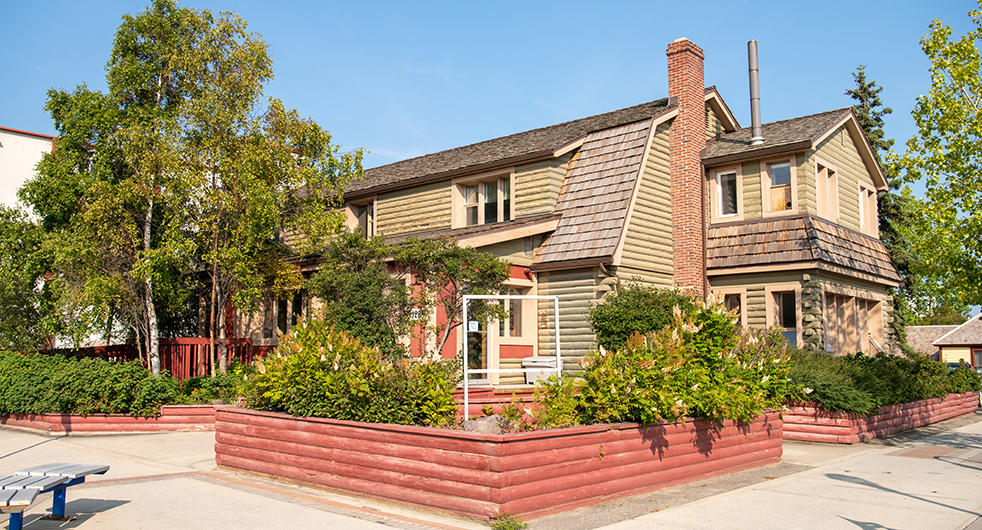 T.C. Richards Building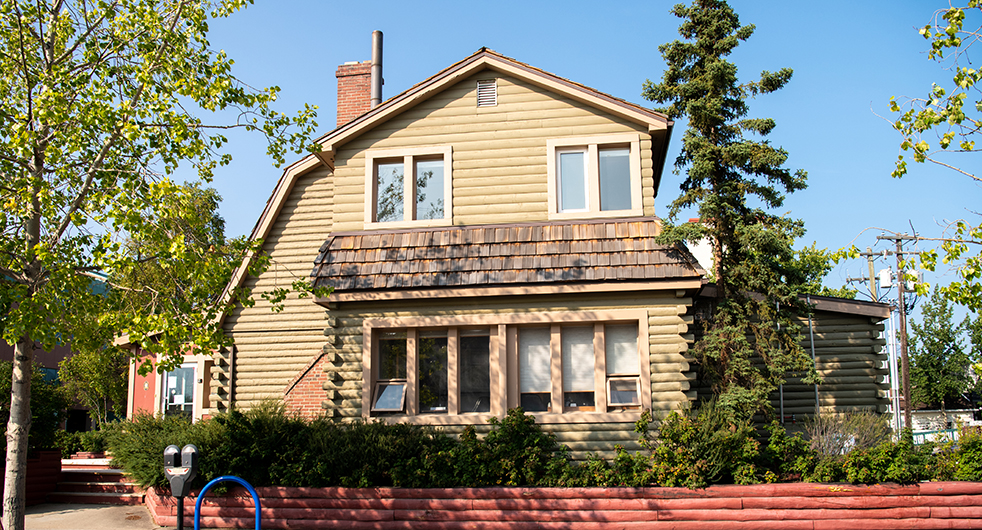 T.C. Richards Building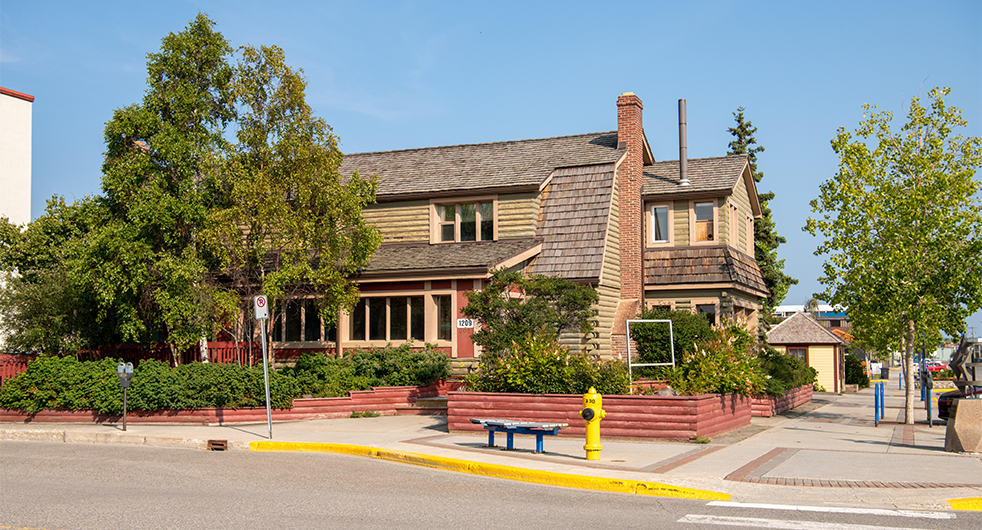 T.C. Richards Building
T.C. Richards Building
Construction Period: From 1940 to 1965
Designation Level: Municipal
in Whitehorse
The TC Richards Building is a municipally designated site consisting of a large story and a half log building and lot located on the corner of Steele Street and Third Avenue in downtown Whitehorse, Yukon.
Construction Period: From 1940 to 1965 Designation Level: Municipal
Designation Date: November 03, 2001
The TC Richards Building and lot is a municipal historic site designated for its historical and architectural values.
This building was constructed in 1944 as a residence for Mr. Thomas Cecil (TC) Richards and his wife, Bernadette. Mr. Richards helped to develop and sustain the Whitehorse economy through his endeavours as a successful Whitehorse hotelier, merchant, freighter, and entrepreneur. The Richards played an important role in Whitehorse society as they regularly provided their lavishly furnished home for social events. The TC Richards Building provides a glimpse into the local high society in the 1940s and 1950s and illustrates the prosperity enjoyed during this period.
The TC Richards Building is the most central and prominent of the residences in Whitehorse that were influenced by the American Arts& Crafts Movement combined with an (American) Colonial Revival style. Using locally drawn plans and materials, builders constructed the house to Mrs. Richards specifications, who then personally decorated and furnished the family home. The log construction and distinctive gambrel roof with its shed dormers are features that combined with its location give the property landmark status within the downtown area.
The building continues to be significant to the community. Purchased by the Yukon Government in 1951, the property has evolved through the years from a teacher's residence to office space. Extensive renovations in 1981 increased its functionality by providing leased office space for several territory-wide non-profit organizations.
Sources: Minutes from the City of Whitehorse Heritage Advisory Committee, October 25, 2001 and City of Whitehorse Bylaw 2001-61.