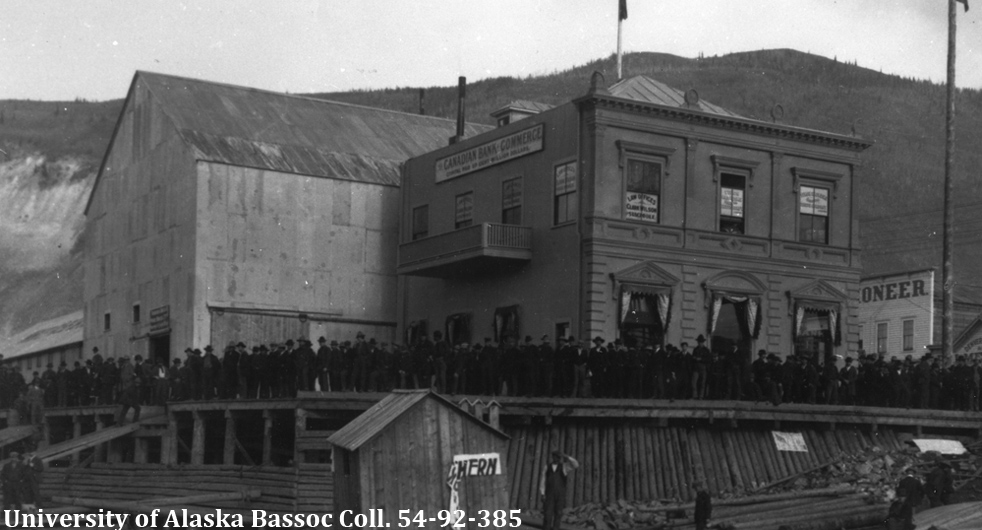 Bank Of Commerce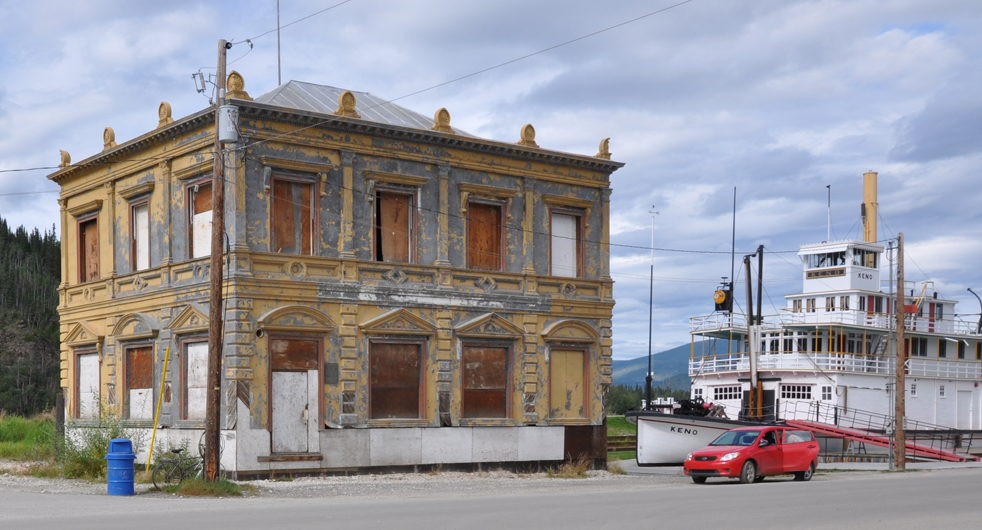 Bank Of Commerce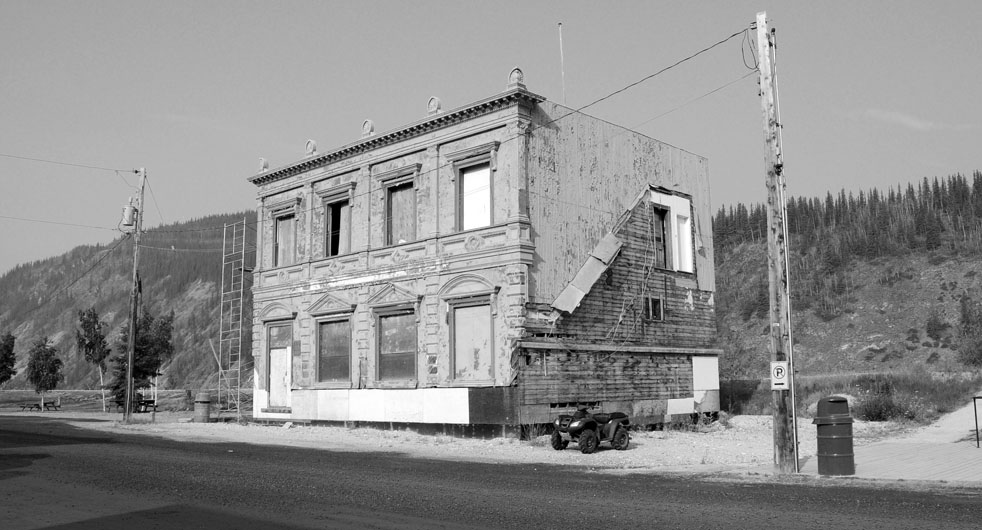 Bank Of Commerce
Bank Of Commerce
Construction Period: From 1896 to 1905
Designation Level: Federal
in Dawson City
The Canadian Bank of Commerce National Historic Site of Canada is located on the riverfront in Dawson City, Yukon. It is a handsomely designed, two-storey wood structure of native spruce with ornamental pressed metal fronts sanded and painted to resemble grey sandstone. Despite its small size and modest construction materials, the building is an ambitious essay in classical architecture, featuring a cornice, pilasters, elaborate mouldings and artificial rustication, all executed in pressed metal. Official recognition refers to the building on its legal lot at the time of designation.
Construction Period: From 1896 to 1905 Designation Level: Federal
Designation Date: June 23, 1988
The Canadian Bank of Commerce was designated a national historic site of Canada in 1988 because:
- important services were performed by the bank, from the Gold Rush of 1898 until 1989;
- this Renaissance Revival building is one of Canada's finest surviving structures clad in decorative pressed metal.
The heritage value of Dawson City's Canadian Bank of Commerce lies in its longstanding role in Yukon history, in the excellence and sophistication of its design and composition, particularly in a northern environment, and in its prominent location in the historic Gold Rush town of Dawson. Originally housed in a tent, the Canadian Bank of Commerce relocated several times before finally settling in the current building designed and built by W.P. Skillings and Robert Moncrief in 1901. Its grand architectural style reflects the important services that were performed by the bank, such as the buying and melting of gold into bricks and the brokering of gold on world markets. This structure, with its sophisticated form, was a prominent and visible symbol of the banks significance within the community. It operated as a bank until 1989.
Source: Historic Sites and Monuments Board of Canada, Minutes, November, 1991; Plaque text, 1991.