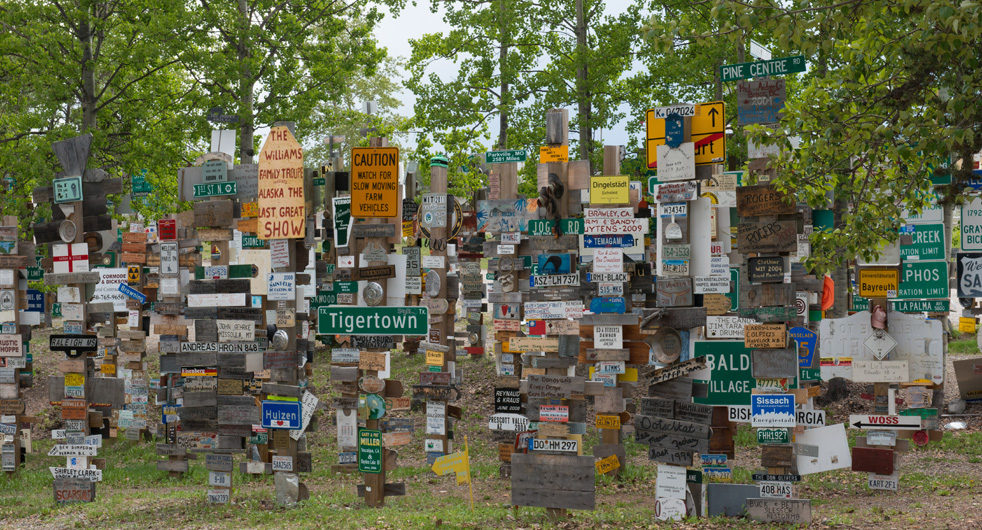 Watson Lake Sign Post Forest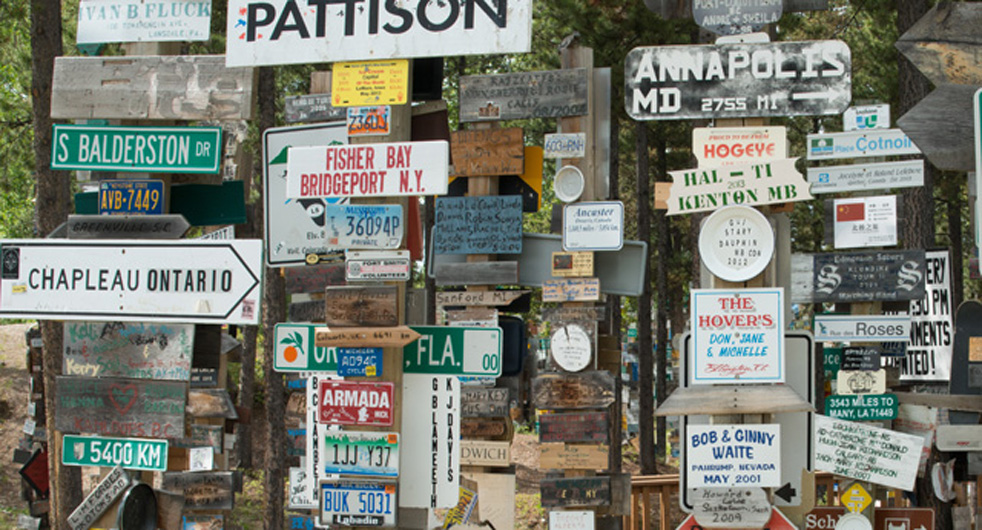 Watson Lake Sign Post Forest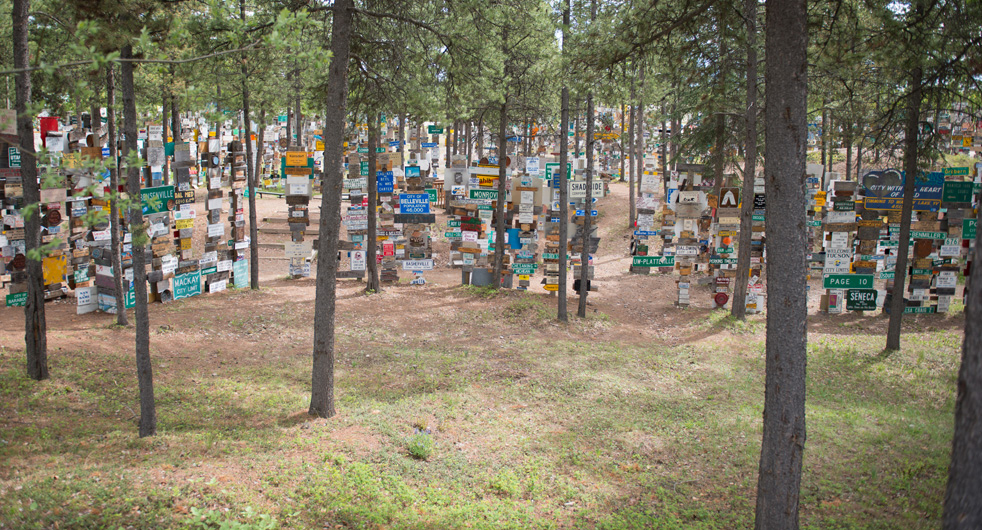 Watson Lake Sign Post Forest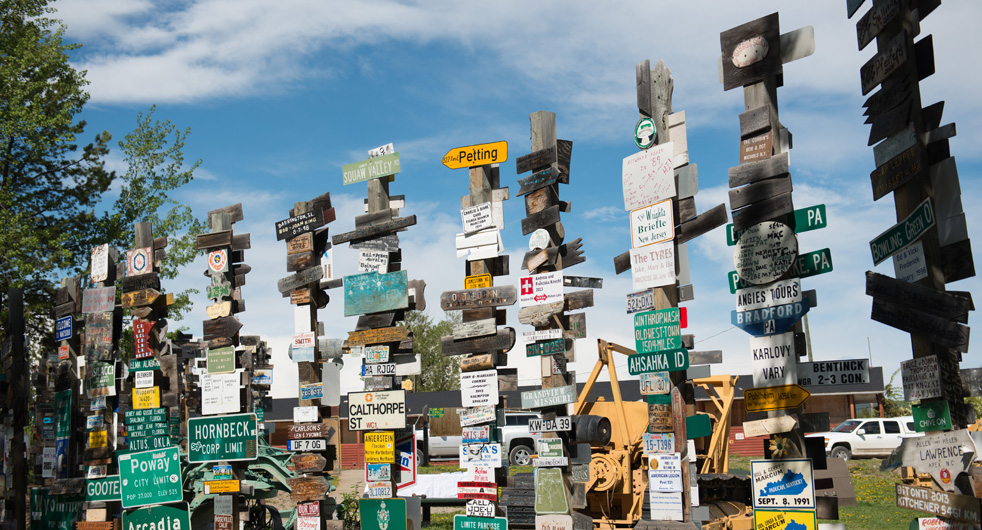 Watson Lake Sign Post Forest
Watson Lake Sign Post Forest
Construction Period: From 1940 to 1965
Designation Level: Territorial
in Watson Lake
The Watson Lake Sign Post Forest Historic Site is an evolving cultural landscape contained within Lot 1014-2, Watson Lake, at the junction of the Alaska Highway and the Robert Campbell Highway. The Forest is composed of multiple rows of posts displaying a diverse collection of signs, integrated within a natural setting of trees and slopes.
Construction Period: From 1940 to 1965 Designation Level: Territorial
Designation Date: August 30, 2013
The site is important for its historic and social values related to the Forest's humble beginnings and to its eventual growth as a territorial icon. The Sign Post Forest is a tangible link to the construction of the Alaska Highway and the development of Watson Lake and Yukon. Carl Lindley started the Sign Post Forest in 1942 when he was a homesick soldier from Danville, Illinois. He was working on the construction of the Alaska Highway and added his hometown sign to an army mileage post. A tradition of adding signs slowly gained momentum over the years as the single signpost grew to a forest. People from all over the world continue to add signs connecting their faraway homes to the town of Watson Lake. The Sign Post Forest illustrates the historic and universal relationship between a traveler and their journey and reinforces the connections between visitors and their origins.
Now designated as an event of national significance, the Alaska Highway was constructed during the Second World War to provide a land based route to Alaska and ground support for the construction of runways and airstrips of the Northwest Staging Route. The Alaska Highway changed the landscape of the Yukon by providing year round access to the rest of Canada, increasing transportation routes, improving communication systems, altering settlement patterns and bringing new services and expanding economic opportunities throughout the territory. These events had significant and ongoing economic, social and cultural impacts on the Yukon. The growth of the Sign Post Forest mirrors the post-war development of the territory and its tourism industry, which escalated in the 1980's to become one of the leading economic drivers.
The oldest and most extensive site of its type, the Sign Post Forest evokes a sense of awe that captivates visitors. People are inspired to be part of the evolution of the site by adding signs that represent a piece of their life and joining the longstanding tradition of 'leaving your mark'. While the tangible aspects of the Forest will continue to evolve, it is the intangible associative values, such as the emotional connection people make with the site and the stories and memories they conjure, that give the Sign Post Forest its enduring qualities.
Source: Historic Sites Unit File # 3630 32 11