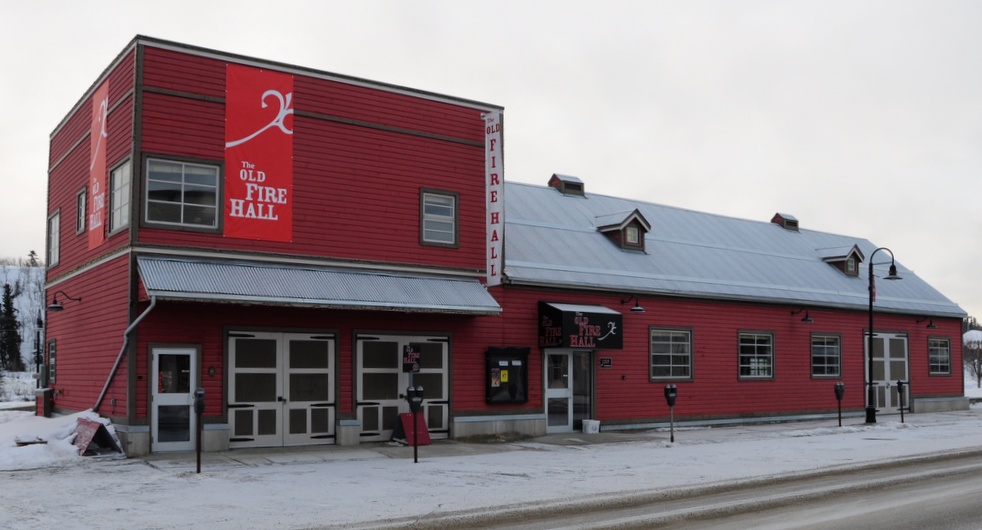 Old Firehall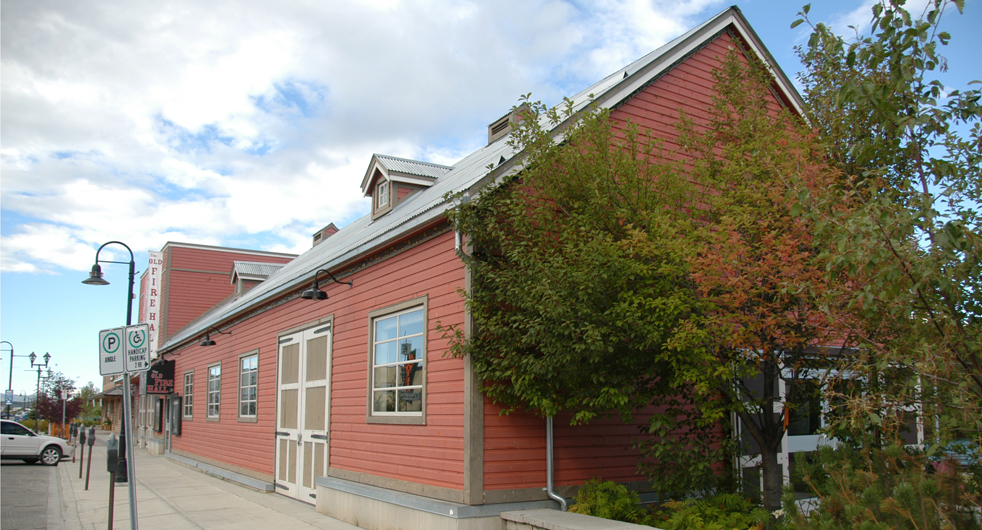 Old Firehall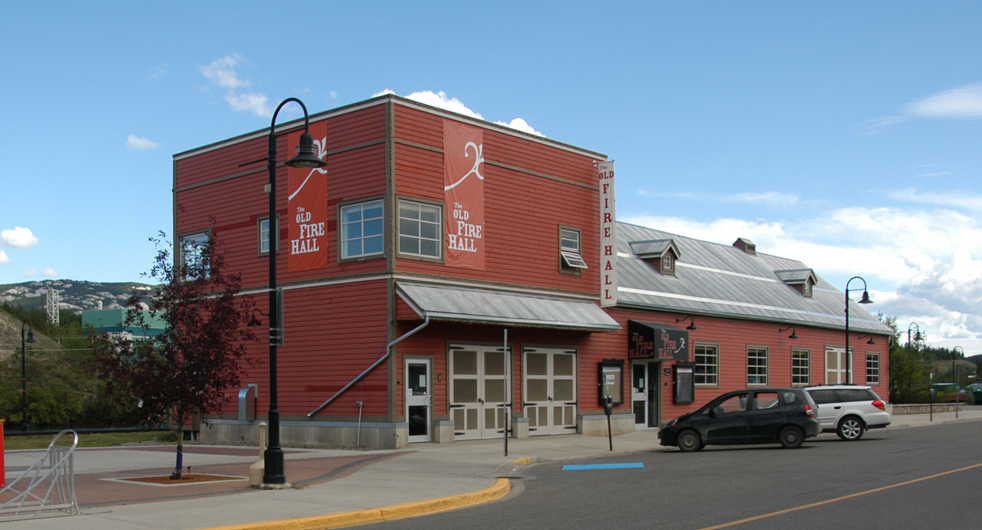 Old Firehall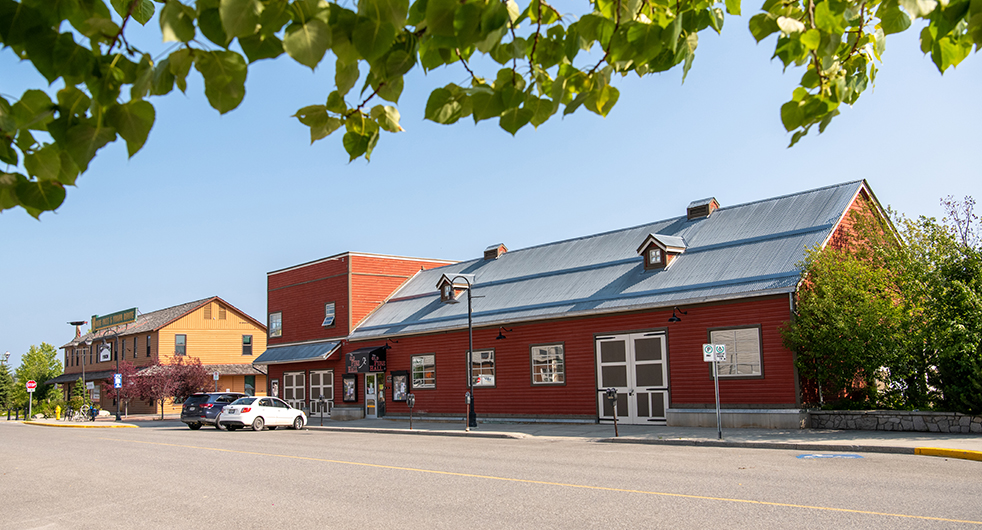 Old Firehall
Old Firehall
Construction Period: From 1896 to 1905
Designation Level: Municipal
in Whitehorse
The Old Fire Hall is a municipally designated site at 1105 Front Street in Whitehorse, Yukon. It consists of a two-storey wood-frame cube, single storey addition and varied width buffer of land surrounding the footprint of the building. It is part of a cluster of historic buildings located on the Yukon River waterfront in downtown Whitehorse near the foot of Main Street and parallel to the railway tracks and Yukon River.
Construction Period: From 1896 to 1905 Designation Level: Municipal
Designation Date: March 11, 2002
The Old Fire Hall was designated for its historical and architectural values.
The Old Fire Hall contains remnants of the original 1901 fire hall which are integrated into a two-storey cube with a low pitched shed roof and parapet. A one-storey addition with a gable roof was added by the Yukon Electric Company (YEC) in 1906. The original fire hall, with pyramidal roof, stood on land donated by White Pass and Yukon Route (WP&YR). In 1905, it was damaged by fire and a number of nearby buildings were destroyed. The next year the YEC built the addition onto the south wall to house their steam boilers and power generating engines. The boiler room addition allowed a symbiotic relationship where the YEC boilers pressurized the fire pumps next door and provided heat to the building, keeping hoses and pumps thawed while the fire hall provided fire security.
This building has undergone many alterations over the years due to damage from fire and changes in use. The hose tower was removed in 1935 after a second fire and the building began a transformation from the original, rather ornate Tudor Revival style to a functional, modern style with minimal detailing. To allow for a living space, the second floor walls of the fire hall were raised four feet and a new gable roof constructed. By the late 1940s, an extension was added to the YEC boiler room and the fire hall roof was changed to a shed roof with parapet.
The Old Fire Hall represents the evolution of Whitehorse's infrastructure. The establishment of fire protection and electricity supported the growth of the community. The location of the fire hall, close to the corner of First Avenue and Main Street, indicates the importance of these services to the commercial core and the importance of WP&YR to Whitehorse. The large garage doors, open interior space, concrete floor slab and visible trusses illustrate the industrial nature of the structure. The two-storey cube with its second storey apartment illustrates the building's combined residential and industrial functions. The simple design and building materials found in the Old Fire Hall are typical of the vernacular structures historically located along the Whitehorse waterfront.
Sources: "The White Pass and Yukon Railway Depot, Whitehorse, and Associated Structures: A Structural History". Midnight Arts, Heritage Branch, Yukon Government, 1998.
Historic Sites Unit, Cultural Services Branch, Yukon Government file 3630 40 02