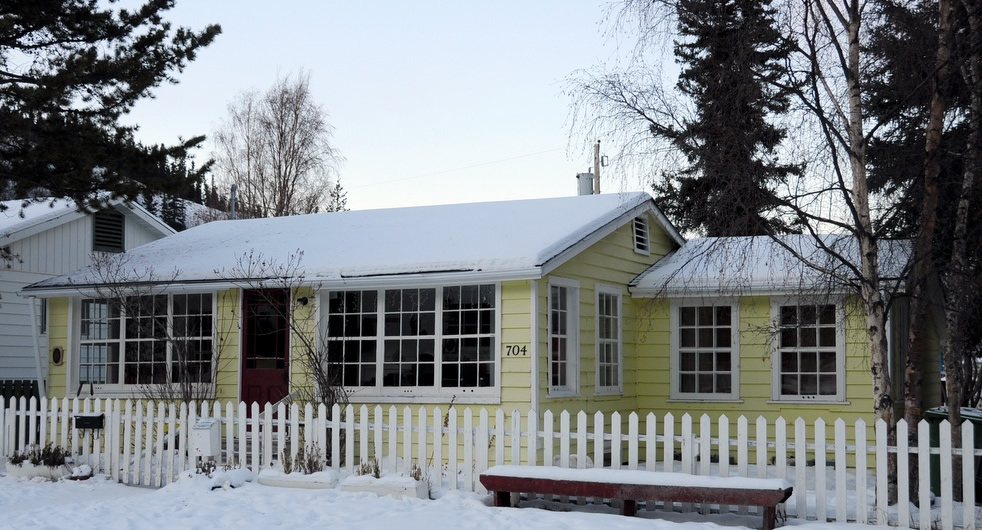 Hulland House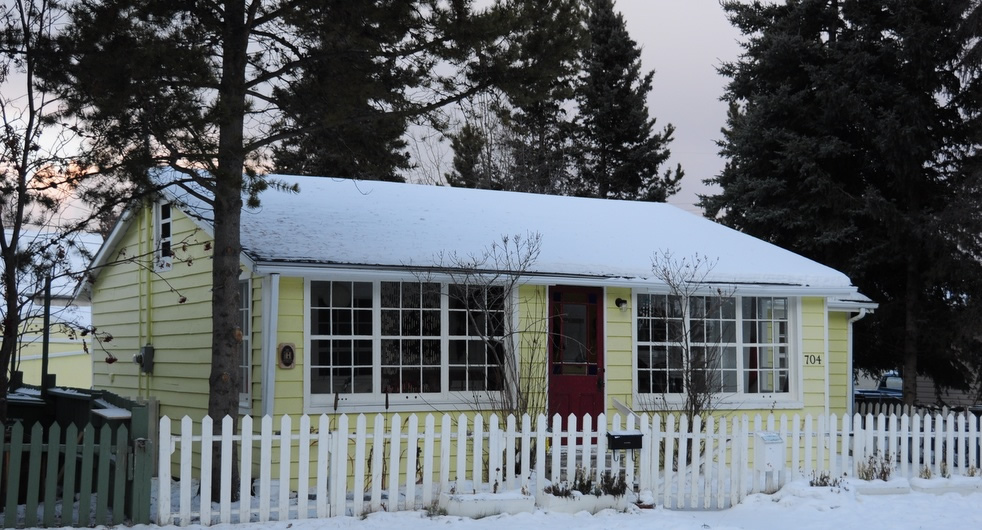 Hulland House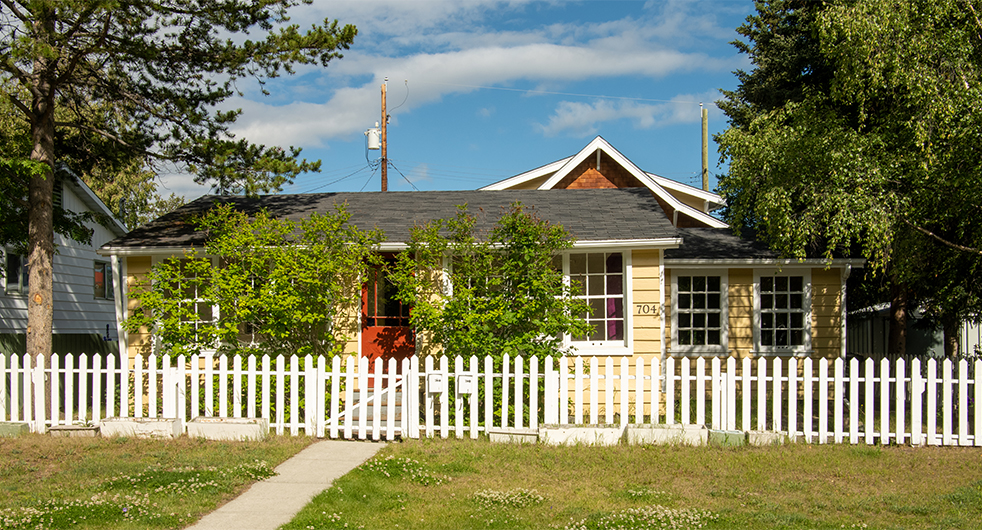 Hulland House
Hulland House
Construction Period: From 1940 to 1965
Designation Level: Municipal
in Whitehorse
The Hulland House Historic Site is a municipally designated site consisting of a single-storey wood-frame building and footprint located at 704 Wood Street in downtown Whitehorse, Yukon.
Construction Period: From 1940 to 1965 Designation Level: Municipal
Designation Date: January 28, 2002
Hulland House is important as an integral part of the Whitehorse Old Town district and for its association with school superintendent Ronald (Jack) Hulland. This dwelling is the first private home in Whitehorse to be designated as a municipal historic site.
This house was built about 1947 in one of the oldest residential areas during the post-war expansion of Whitehorse. Wood Street has a high percentage of homes of similar scale and vintage. The historic Pioneer Cemetery is directly across the street from the Hulland House.
The Hulland House is an excellent example of a modest residential property dating from post World War II. The single-storey building is of frame construction, with low gable roof and regular fenestration of original multi-pane windows on the primary facade with newer windows in the rear. It has clapboard siding with corner trims. There is a gable roofed frame addition on the east side which is compatible in form, scale and materials with the main block. The house underwent renovations in 2003 repairing the roof and foundation and bringing plumbing, electrical and heating up to building code. The yard is surrounded with a low picket fence, is well treed and in a natural state, notable for its mature Alaskan birches.
Jack Hulland lived in this house from 1952 to the mid-1960s. In 1930, Mr. Hulland moved from Alberta to teach in Whitehorse. In 1938, he transferred to Dawson City, working a dual position as principal of the Dawson Public School and as the Yukon Superintendent of Schools. Hulland moved back to Whitehorse when the capital city was transferred from Dawson to Whitehorse in 1953. In 1955, Hulland resigned as Superintendent to serve a three year term as a territorial councilor representing Whitehorse West. In 1958, Mr. Hulland returned to teaching at Whitehorse High School (later renamed F.H. Collins Secondary School). He retired in 1965. In recognition of his dedication and positive influence on the Yukon's education system, a new school in Porter Creek was christened Jack Hulland Elementary School in 1968.
Source:
Almstrom, Marjorie E. "A Century of Schooling: Education in the Yukon, 1861 to 1961". Whitehorse, 1991.
Historic Sites Unit, Cultural Services Branch, Yukon Government file 3630 40 02.