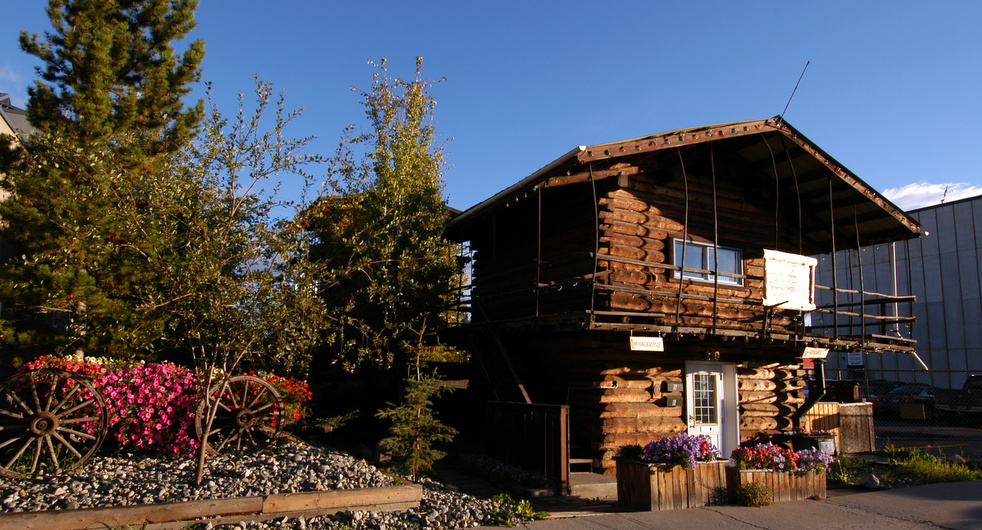 Log Skyscrapers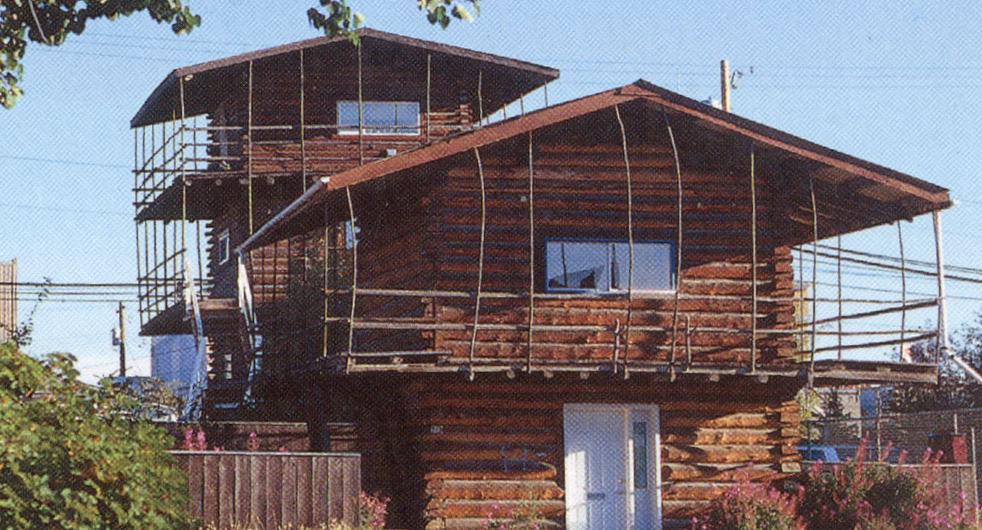 Log Skyscrapers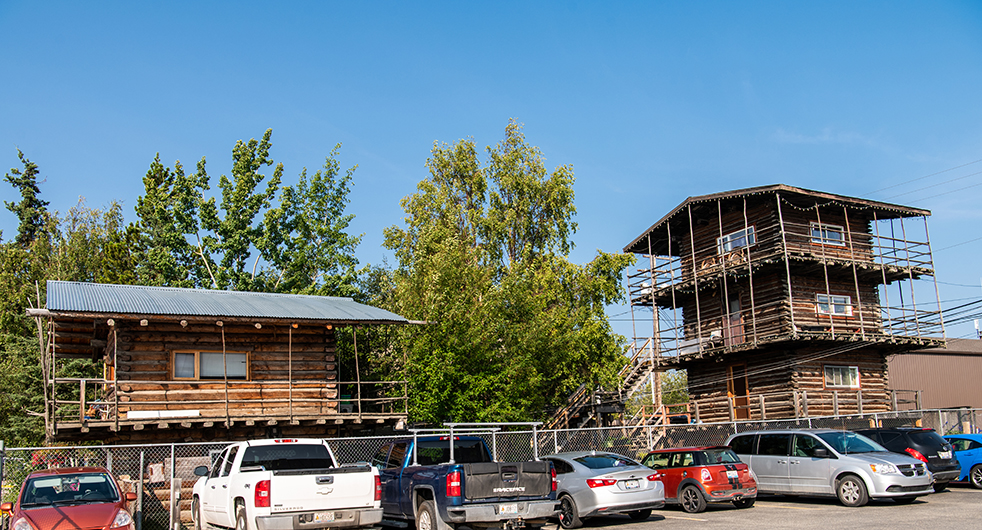 Log Skyscrapers
Log Skyscrapers
Construction Period: From 1940 to 1965
Designation Level: Municipal
in Whitehorse
The Log Skyscrapers are a municipally designated site consisting of two multi-storied log buildings and single lot at 208 Lambert Street in downtown Whitehorse, Yukon
Construction Period: From 1940 to 1965 Designation Level: Municipal
Designation Date: January 10, 2000
Log Skyscraper One, Log Skyscraper Two and lot are municipally designated for their historic and architectural significance.
The Log Skyscrapers are associated with events during and immediately after World War Two, when Yukon transportation systems were being redeveloped and the City of Whitehorse was quickly growing to become the capital city. During the war, a large influx of military personnel and construction workers arrived to work on three major construction projects; the Alaska Highway, the North West Staging Route airports and the Canol Pipeline. After WWII, housing continued to be at a premium as Whitehorse expanded as the hub of Yukon's transportation system. Builder Martin Berrigan responded to the need in 1947 by constructing the Log Skyscrapers, the first privately built multiple-dwelling rental accommodation in Whitehorse. The Log Skyscrapers are in their original location, and continue to provide residences in an increasingly commercial neighborhood.
These two buildings are the only buildings of this type in Canada and their architectural significance lies in their unusual appearance. The multi-storied log construction has given them landmark status within the Yukon Territory. The cantilevered balconies with their pole railings combined with the extended eaves of the low pitched roofs create a wrap-around, hanging, open lattice enveloping the upper floors.
Source: Minutes from the City of Whitehorse Heritage Advisory Committee, July 20, 1999.
City of Whitehorse Bylaw 99-63