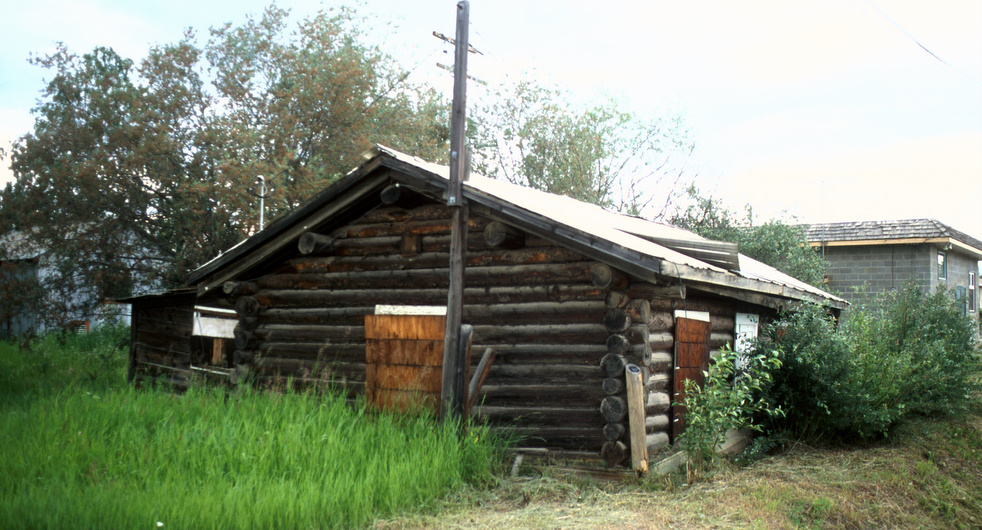 Mayo Mining Recorder's Office
Mayo Mining Recorder's Office
Construction Period: From 1906 to 1939
Designation Level: Territorial
in Mayo
The Mabel McIntyre House is a territorially designated historic site that is a one-storey 16' x 25' log cabin with shed attachment and the partial lots that it sits on. In the centre of the Village of Mayo's historic downtown.
Construction Period: From 1906 to 1939 Designation Level: Territorial
Designation Date: December 17, 2003
The Mabel McIntyre House was the first Mining Recorder's Office constructed in Mayo. Built in 1921, as the production of gold in the Klondike was declining, it heralded the onset of a mining boom that would make the Mayo Mining District the chief economic engine in the Yukon. The Mining Recorder's Office represented the federal government's broad and prominent administrative role in the community. The Mining Recorder's duties ranged from the agent enforcing mining regulations to Marriage Commissioner, Justice of the Peace and Juvenile Court Magistrate.
The building's rustic frontier style was characteristic of early, regional Mining Recorder's Offices in the Yukon. It was an integral part of the rapid development of the commercial district of the community and is the oldest building still located on its original site on Centre Street.
The building was later the residence of Mabel McIntyre, a member of the First Nation of Na Cho Nyak Dun, who lived here from 1946 until 1981. Mabel was a noteworthy and respected community member, serving as postmistress for 30 years.
Source: Heritage Resources Unit file 3630 30 02 02