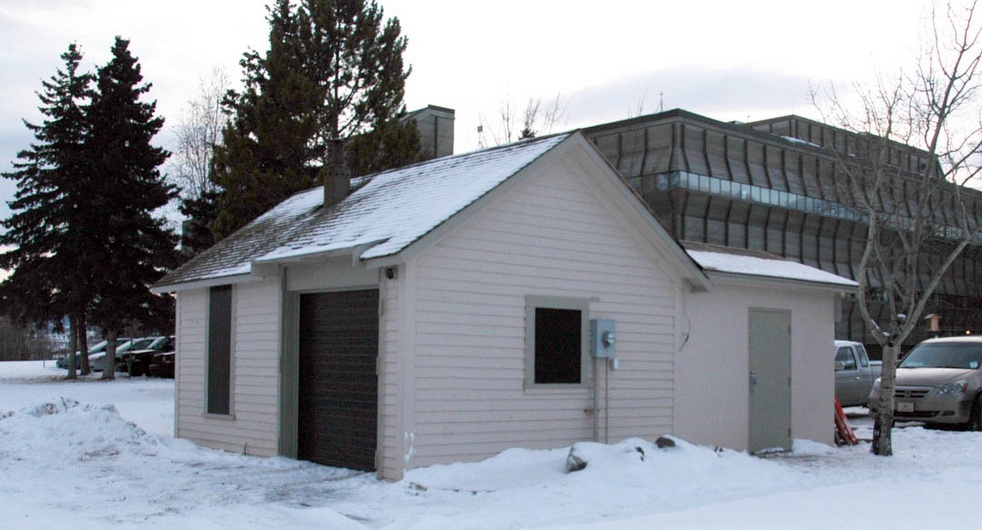 Casey Car House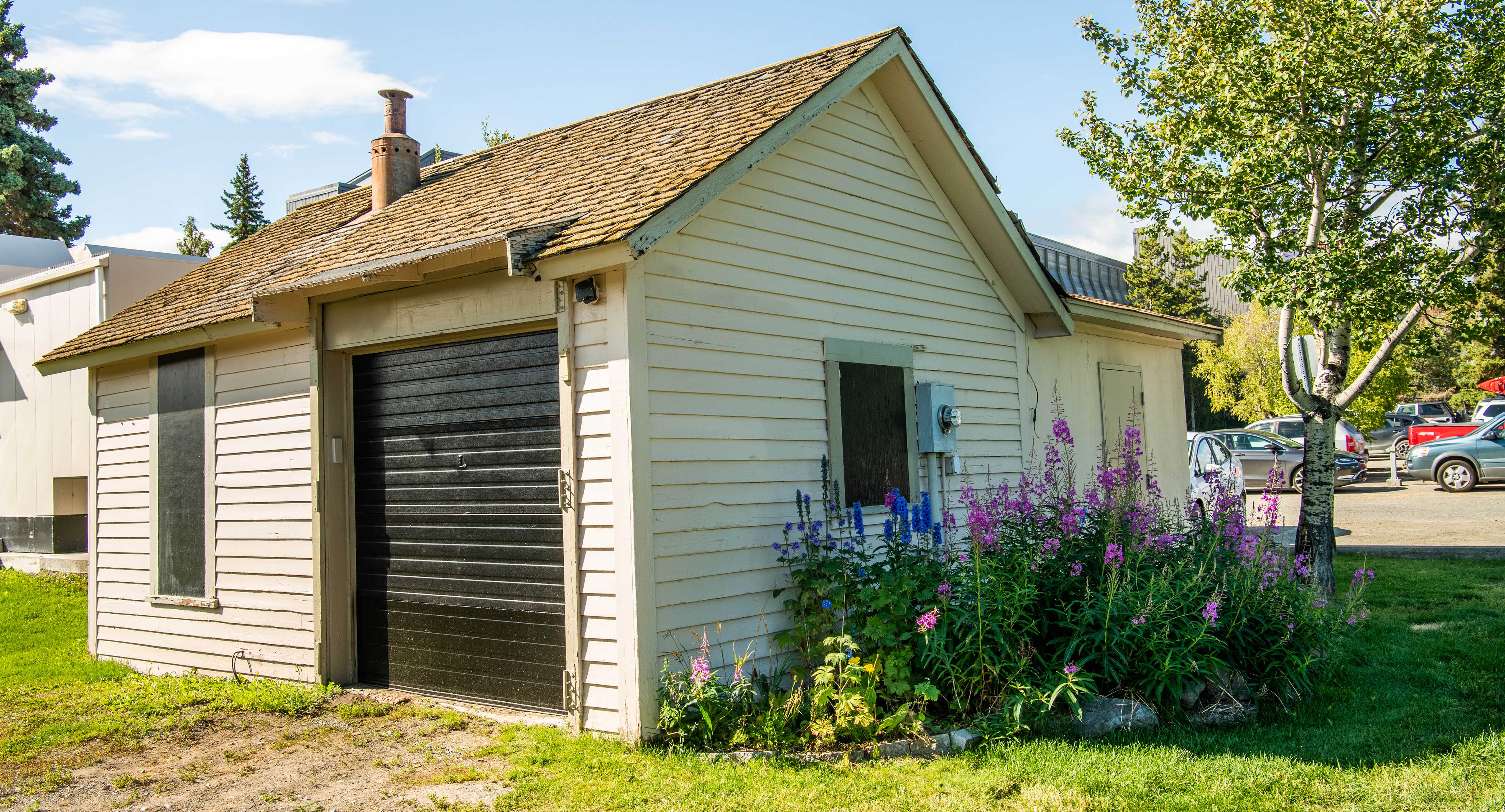 Casey Car House
Casey Car House
Construction Period: From 1940 to 1965
Designation Level: Municipal
in Whitehorse
The Casey Car House is a municipally designated site consisting of a small single-storey wood-frame building and its footprint. It is located adjacent to the White Pass & Yukon Route (WP&YR) railway tracks on First Avenue at the foot of Hanson Street on the Yukon River waterfront in downtown Whitehorse, Yukon.
Construction Period: From 1940 to 1965 Designation Level: Municipal
Designation Date: March 11, 2002
The Casey Car House is valued for its association with the White Pass &Yukon Railway Company Ltd. (WP&YR). The WP&YR was instrumental to the growth and development of Whitehorse. It owned most of the original townsite and planned and surveyed the street grid and lots. The Casey Car House is part of a complex of structures and historic buildings on the Whitehorse waterfront related to the company.
Gas-powered vehicles, nicknamed "Casey Cars" are used to inspect rail tracks and transport rail crews to their work sites. This structure is one of the small utility buildings which housed this key piece of equipment that were located along the railway between Skagway and Whitehorse. WP&YR holdings on the waterfront included operational offices, residences, warehouses, workshops, wharves and shipyards.
This small structure is a good example of the casual way in which WP&YR re-used and relocated buildings. The building was a residence in the shipyards until the late 1950s or early 1960s when it was moved south closer to the wharf and locomotive repair shed. Its function changed from residence to storage. After the original Casey Car house was stolen by thieves with a flatbed truck, this building became the new storage house for the car.
In 1969 or 1970, the building was moved to its present site. WP&YR used it until the railway shut down in 1982. It was purchased by the Government of Yukon and is currently used as a workshop and for equipment storage.
This single-storey building is T-shaped after a recent addition off the west wall was added to the original rectangular structure. The clapboard siding with corner boards, plain trim around the windows and doors and the shingled gable roof are typical features of early buildings in Whitehorse. Much of the exterior is original including doors and windows. The freight doors have been replaced.
For close to 80 years, the Whitehorse waterfront was populated with WP&YR buildings that supported either the rail or riverboat operations. This service complex included many small, utilitarian buildings like the Casey Car House. Today, the history of the city as a company town and transportation centre is represented by the Casey Car House and the nearby historic structures including, the White Pass & Yukon Railway Depot, locomotive repair shed, trainsmen's houses and the Casey Car House.
Source:
Midnight Arts The White Pass and Yukon Railway Depot, Whitehorse: and associated structures. A Structural History. Prepared for Tourism Yukon, Historic Sites, 1998.
Historic Sites Unit, Cultural Services Branch, Yukon Government file 3630 40 02.