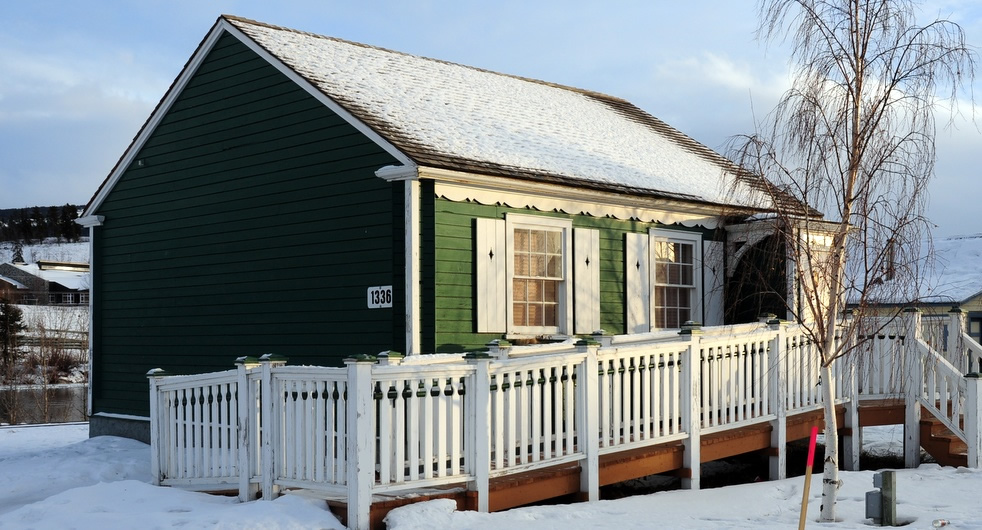 Train Crew's House 2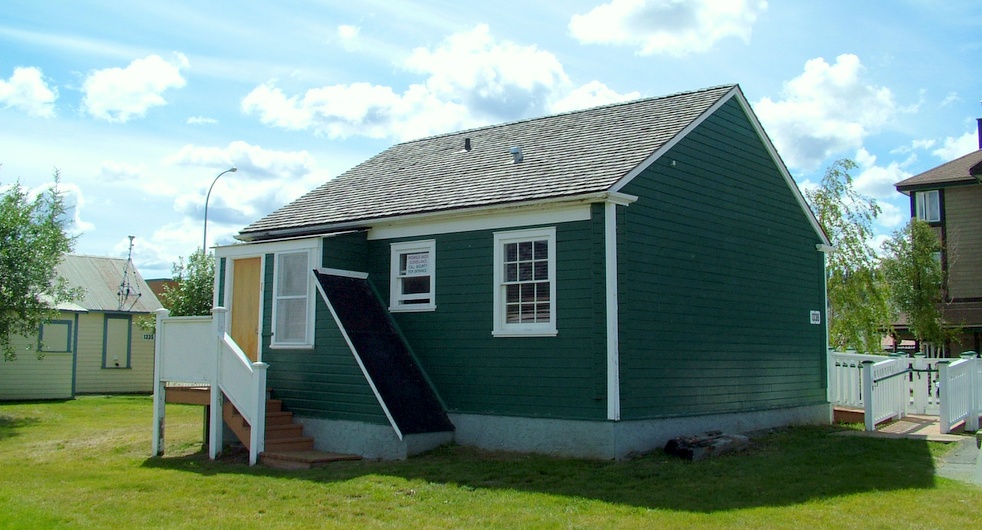 Train Crew's House 2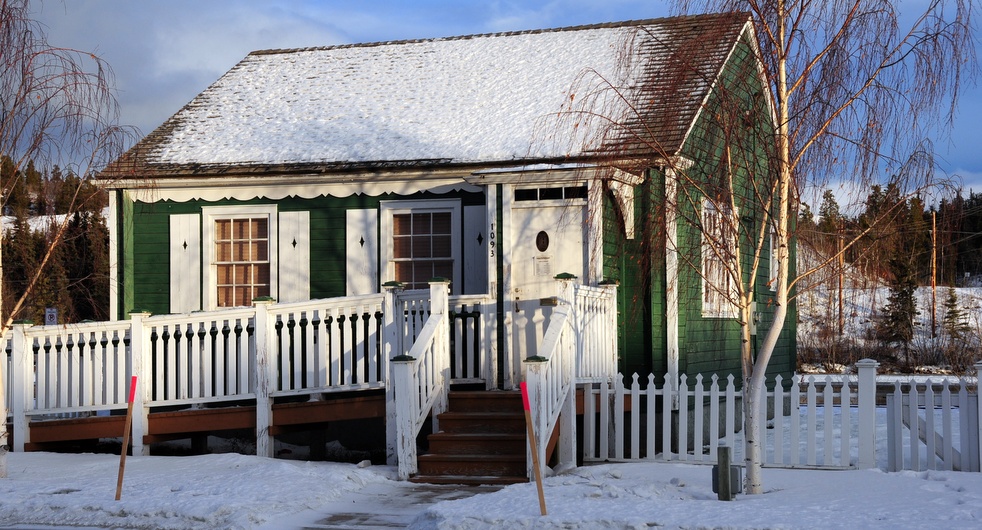 Train Crew's House 2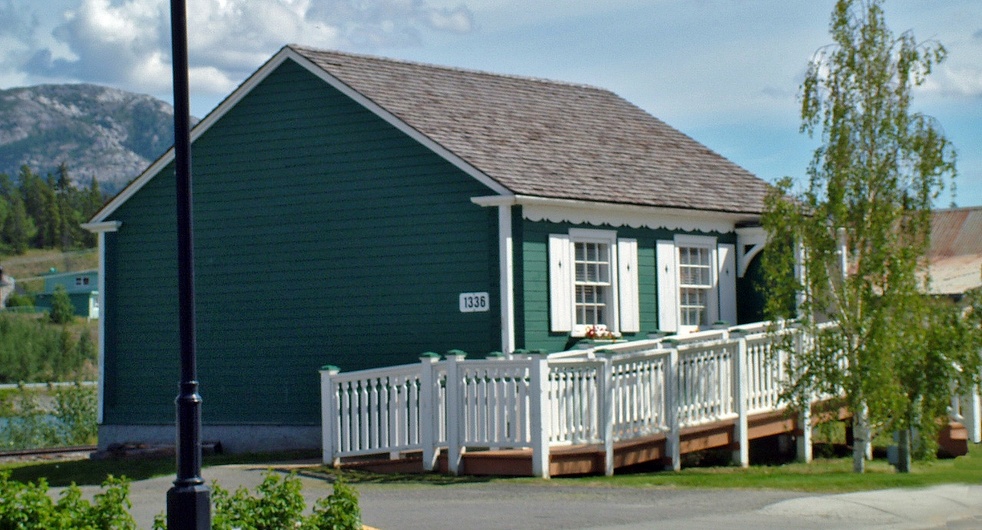 Train Crew's House 2
Train Crew's House 2
Construction Period: From 1940 to 1965
Designation Level: Municipal
in Whitehorse
Train Crew's House 2 is a municipally designated site consisting of a one storey wood-frame building and a six-meter buffer of land surrounding the footprint of the house. It is located at 1093 First Avenue, at the foot of Lambert Street on the Yukon River waterfront in downtown Whitehorse alongside the historic White Pass & Yukon Route (WP&YR) railway.
Construction Period: From 1940 to 1965 Designation Level: Municipal
Designation Date: March 11, 2002
Train Crew's House 2 is designated for its historic and architectural values.
This small one-storey frame building is typical of historic, 1940s period, WP&YR staff housing in size and materials. The building represents the common use of prefabricated housing by corporations in post World War II Whitehorse. The stave-lock construction with exterior interlocking corners, was patented in 1943 and the Train Crew's House 2 provides a good example of this innovative construction method. The building's simple plan, modest size, steeply pitched gable roof and wooden windows and doors are characteristic elements of Whitehorse vernacular residential buildings constructed in the mid-twentieth century. The minimal eaves with cornice returns, the brackets supporting the closed porch roof, the ornamental window shutters and the scalloped trim under the gable eave on the street facade provide decoration to this corporate staff house.
WP&YR was instrumental in the birth and growth of Whitehorse. It owned the original townsite, and planned and surveyed the street grid and properties. In 1900, the WP&YR railway connected the port at Skagway, Alaska with Whitehorse at the head of navigation for the Yukon River. By 1901 Whitehorse had become an important staging point for passengers and freight entering Yukon. In addition to operational facilities, WP&YR provided accommodations for key personnel. The company's holdings on the waterfront at one time included offices, residences, warehouses, workshops, wharves, shipyards and the railway operations. The nature of the city as a company town and vital transportation centre is represented by Train Crew's House 2 and nearby historic structures.
Train Crew's House 2 was originally one of four WP&YR houses built on Jarvis Street. It was moved to its present location in the 1960s. It provided accommodation for railway staff including traffic manager, section foremen, and general agent. The last WP&YR employee to live in the house moved out in 1993. The building was rehabilitated as office space by the Government of Yukon in 1998 and continues to contribute the historic character and vitality of the Whitehorse waterfront.
Sources
"The White Pass and Yukon Railway Depot, Whitehorse, and Associated Structures: A Structural History". Midnight Arts, Heritage Branch, Yukon Government, 1998.
Historic Sites Unit, Cultural Services Branch, Yukon Government file 3736 50 18