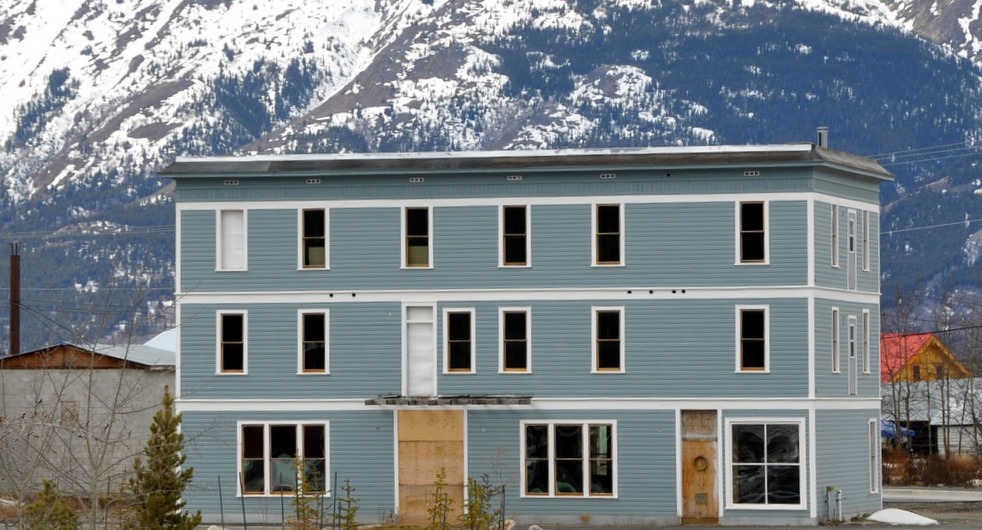 Caribou Hotel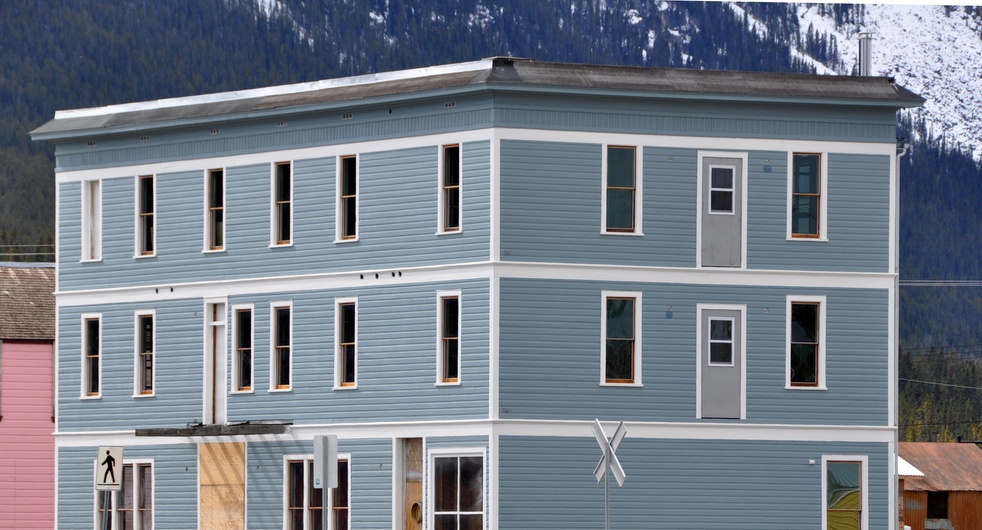 Caribou Hotel
Plumbing installed in 1942-44 by military
Kitchen addition constructed approximately 1992.
Washroom off bar constructed recently.
Maple floor installed just after 1944, dated by newspaper found under floor.
Wood furnace in basement removed.
2 casement windows on second floor, west wall installed in 1942-44 by military (bathrooms)
Bar renovated and moved post 1980. Interior partition removed in bar, it used separate the lounge and pub, only columns remain in place.
Floor in the bar replaced in 1999.
Permit issued in march 1985 to repair the floor in the existing hotel on this site. Permit finalized in March 1985.
Permit issued in August 1987 to renovate restaurant/lounge in the existing hotel. Permit finalized in March 1989.
Permit issued in June 1988 to renovated to add 4 rooms on the 3rd floor. Permit finalized in June 1988.
Permit issued in Feb. 2001 to renovated fire escape on hotel. Permit not finalized to this date. (2002)
Permit issued in May 2002 to construct a temporary water tank shelter on site. Permit not finalized (2002)
Fire escapes dismanteled, rear addition removed, new foundation 2007 - 2008