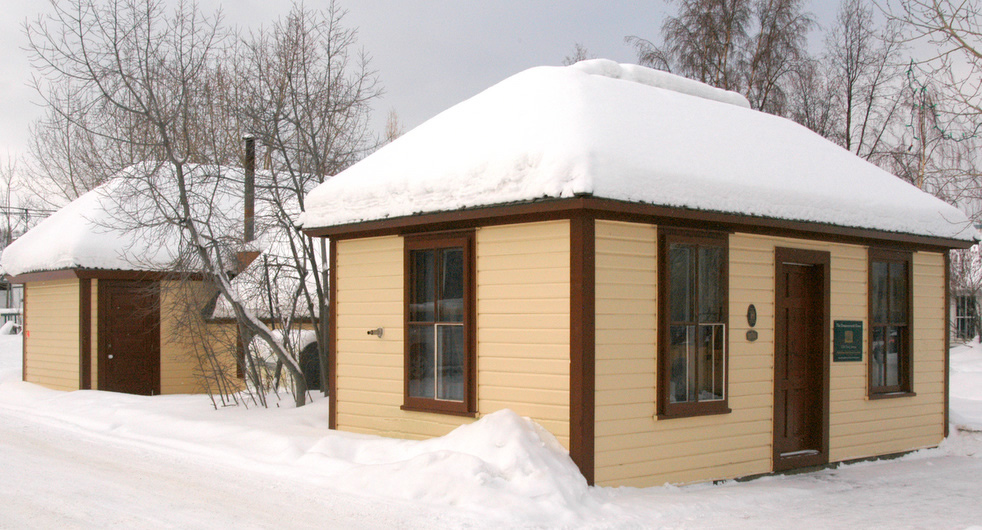 Donnenworth House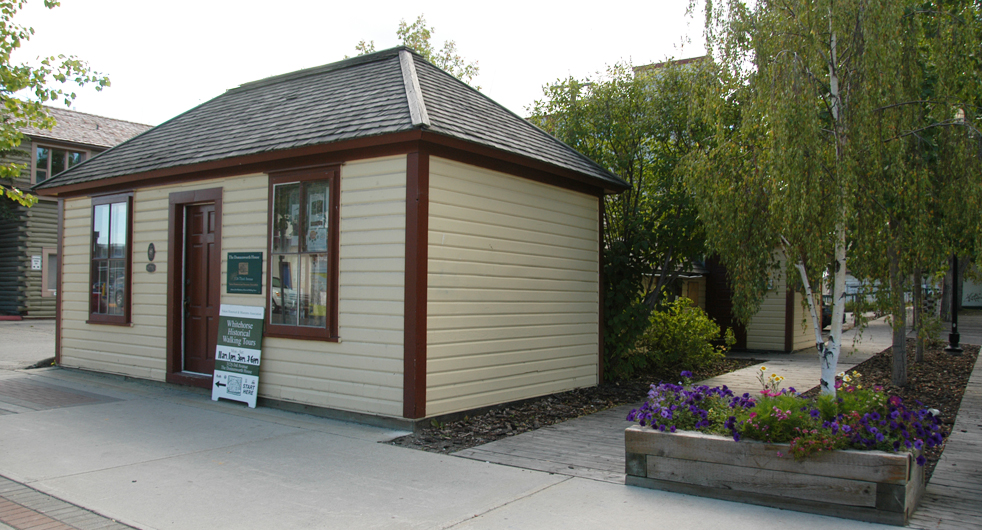 Donnenworth House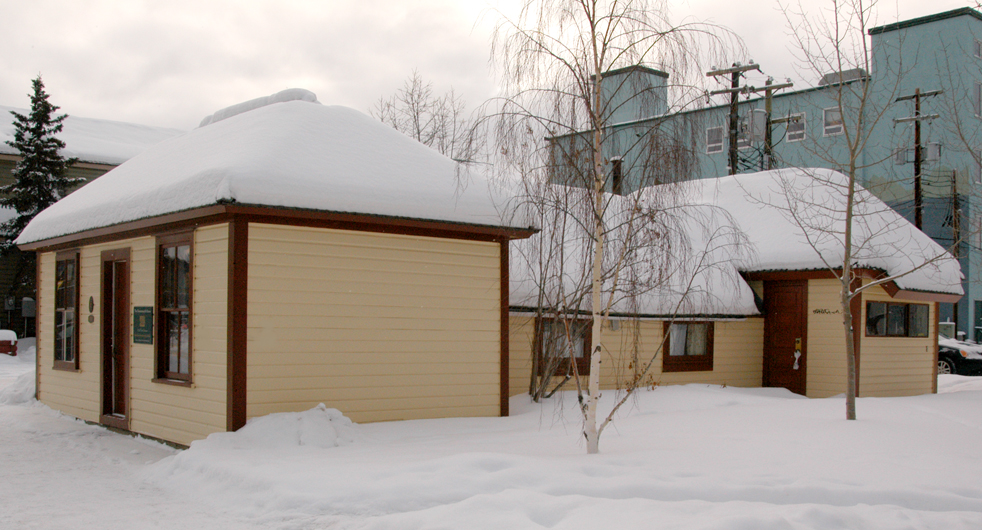 Donnenworth House
Built between 1900 and 1904, this house was a small frame building with a tent attached to the rear. The land was owned by William "Hobo Bill" Donnenworth who, in 1911-12, drove horses for the Royal Mail Service stage between Whitehorse and Dawson City. He was a purser on the steamboats Canadian and Nisutlin from 1913-15. Mrs. Donnenworth operated a small millinery shop on Main Street and later ran her business from this building. In 1963 the house became the residence of A.R. "Happy" Lepage and family. The Lepage family operated wood camps on the Yukon River for the
B.Y.N. Co. from 1928-49 and remained in the house until 1978.
In 1983, the Yukon Historical & Museums Association secured permission from the owners (Finning Tractor) to operate their walking tours from the building. In 1984, it was purchased by the City of Whitehorse, renovated extensively, and converted into the YHMA office.
The Yukon Historical & Museums Association was established in 1977 and has been the tenant in the Donnenworth house since 1985. The society was formed to create a united voice for understanding and promoting heritage and history in the Yukon. They keep apprised of issues and advocate on behalf of the Yukon's heritage and heritage sector. The YHMA originally ran heritage walking tours from this house but, over the years, it has become more of a centre for various heritage projects and meetings.