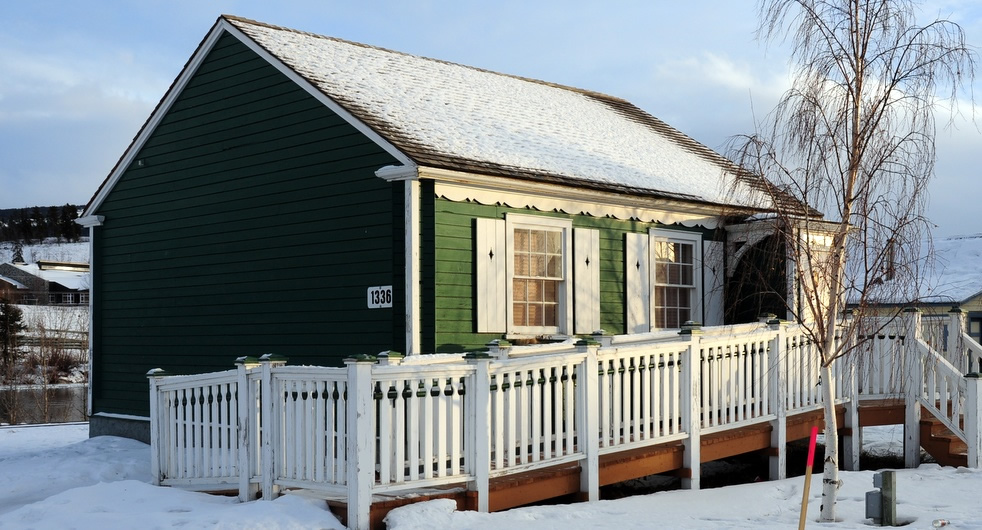 Train Crew's House 2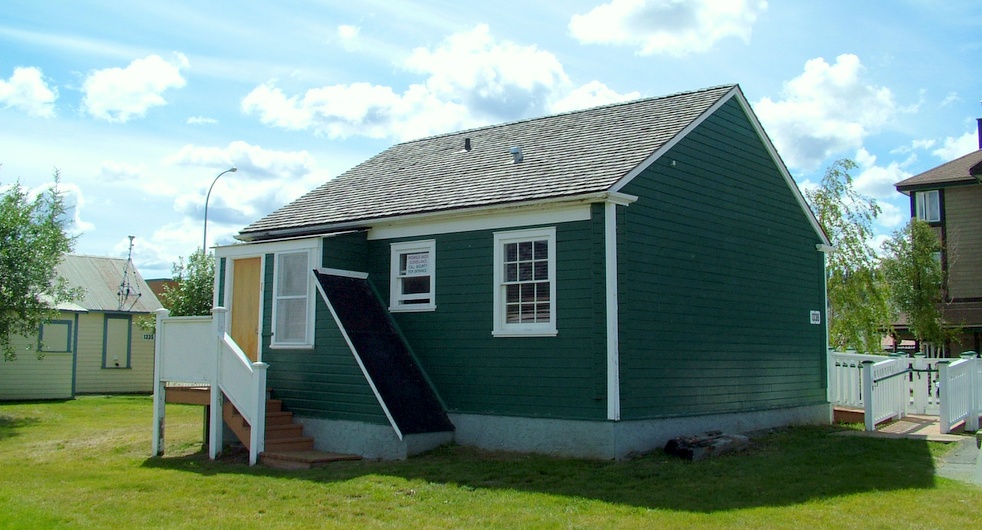 Train Crew's House 2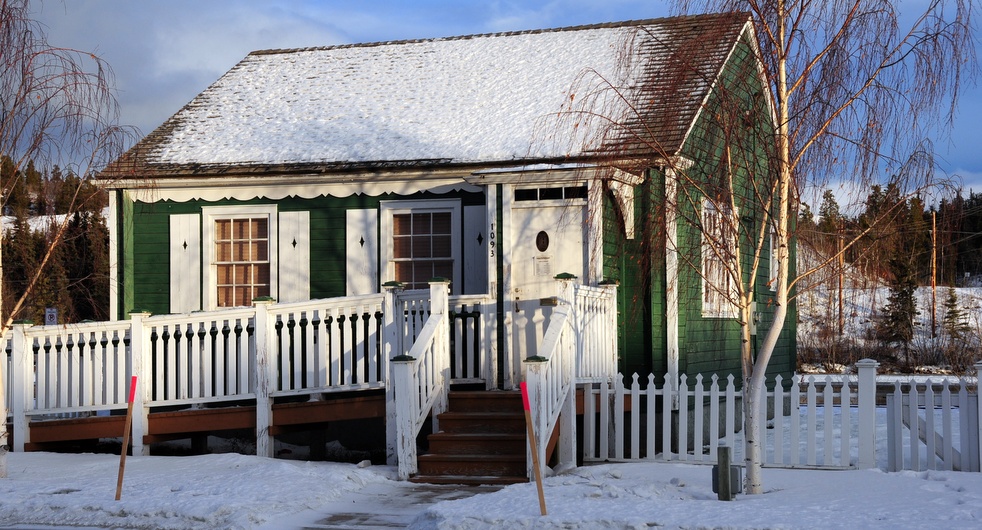 Train Crew's House 2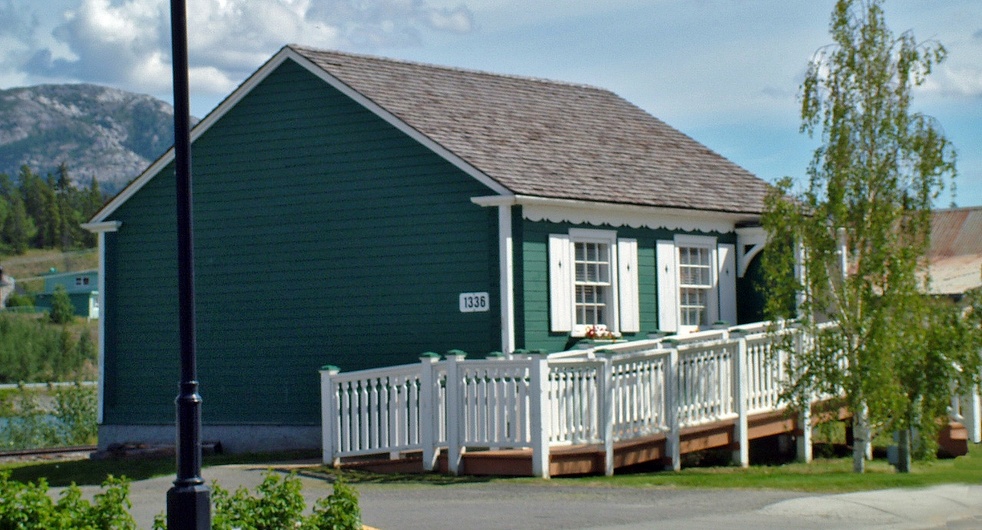 Train Crew's House 2
This is sometimes referred to as the Ernie Theed House after the White Pass traffic manager who lived in the house in the 1950s and 60s. At that time, the house was one of four similar small houses on Jarvis Street between Second Avenue and Front Street. It was moved to the waterfront between 1963 and 1968 when the Jarvis Street property was sold and redeveloped as a hotel.
The general agent for White Pass, Bob Elliot, occupied the house in the late 1960s. Two section foreman lived here after that; Steve Boris and his wife, then Cash Maczka in 1969. The last occupant was Willie Scheffler, a longtime trainman who lived here with his family for many years before moving out in 1993.[58]
The house was purchased by the Yukon Government and converted for office space. To provide improved accessibility, a wheelchair ramp was installed on the street side of the house in 1999.[59]
Citations:
58: Midnight Arts, The White Pass and Yukon Railway Depot, Whitehorse and associated buildings, p. 60.
59: Riley, personal communication, March 2023.