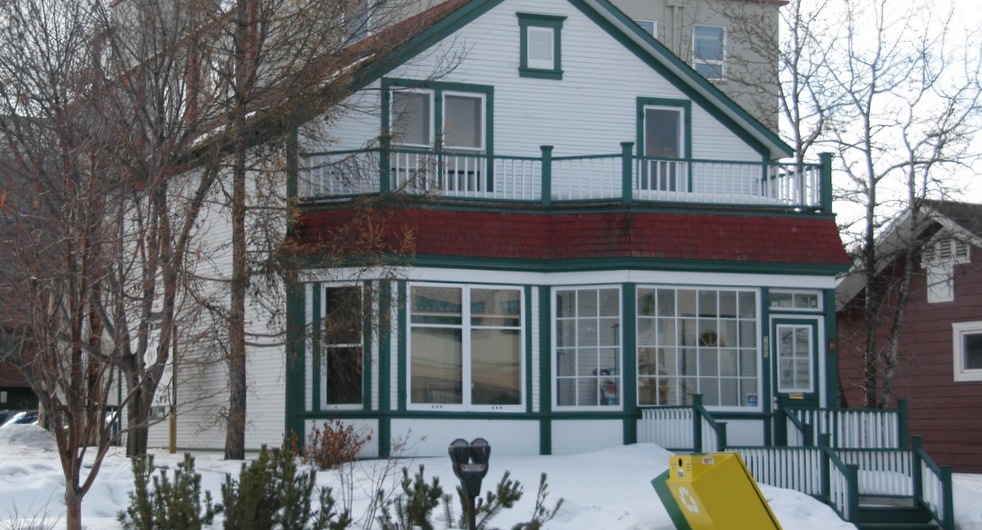 Captain Martin House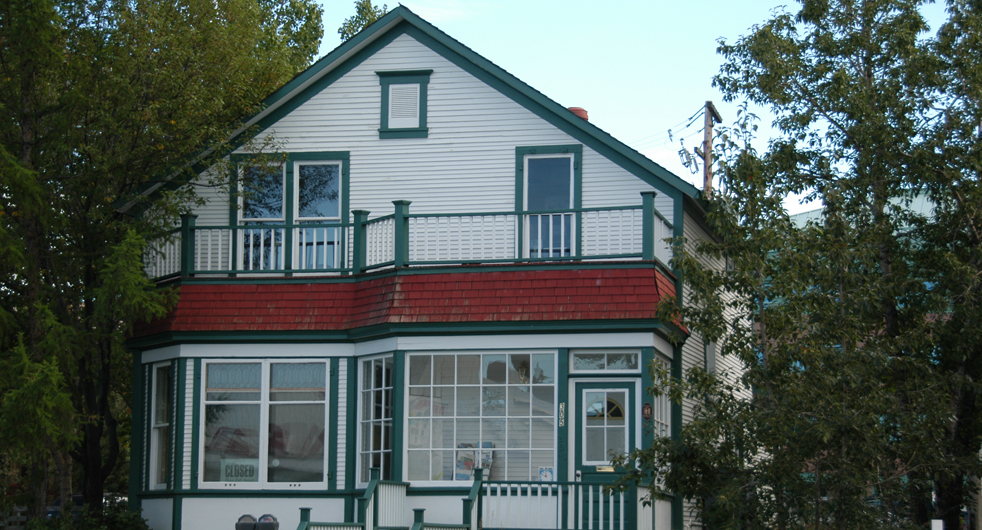 Captain Martin House
Patrick Martin was born in Grates Cove, Newfoundland on September 1, 1864. He began fishing and sealing as a teenager and, over the next 10 years, he sealed off Newfoundland, whaled near Greenland, and served on several sailing vessels freighting fish to the Mediterranean, South America and the West Indies. Martin moved west in 1891 and commanded schooners off the coasts of British Columbia, Russia, Japan as part of the lucrative fur seal hunt. He even sailed a schooner around Cape Horn in record time. Martin received his Master Mariner papers in 1893 and married Winnifred Ann Bradshaw two years later. The Klondike gold rush lured Martin north seeking new opportunities.[47]
He came to the Yukon as skipper of the Canadian that he sailed from Victoria along the coast and up the Yukon River. Shortly after that trip, he quit the steamboat business and opened a general merchandise and grocery store on First Avenue called the Arctic Trading Company. He also had a mink and fox farm and then became Government fish inspector.
This house was originally located at 208 Wood Street circa 1915, although it may date from as early as 1900. Newspapers and early photographs suggest that it was originally a one-storey house, to which a second floor was added in 1917. The Martin family occupied the house until the mid-1930s when they moved to the Chantler House on Hawkins Street. The house was relocated to its current location and rehabilitated in 1987. It has been used to house various non-profit NGOs.
Citations:
47: Helene Dobrowolsky, Captain Patrick Martin: Master Mariner, Travelling Exhibit Planning Report. Prepared for MacBride Museum Society, 2002.