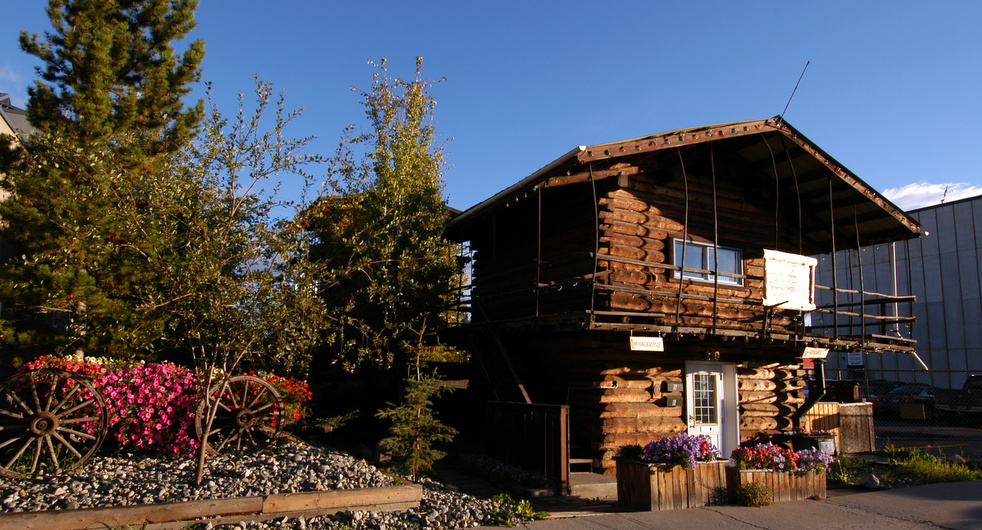 Log Skyscrapers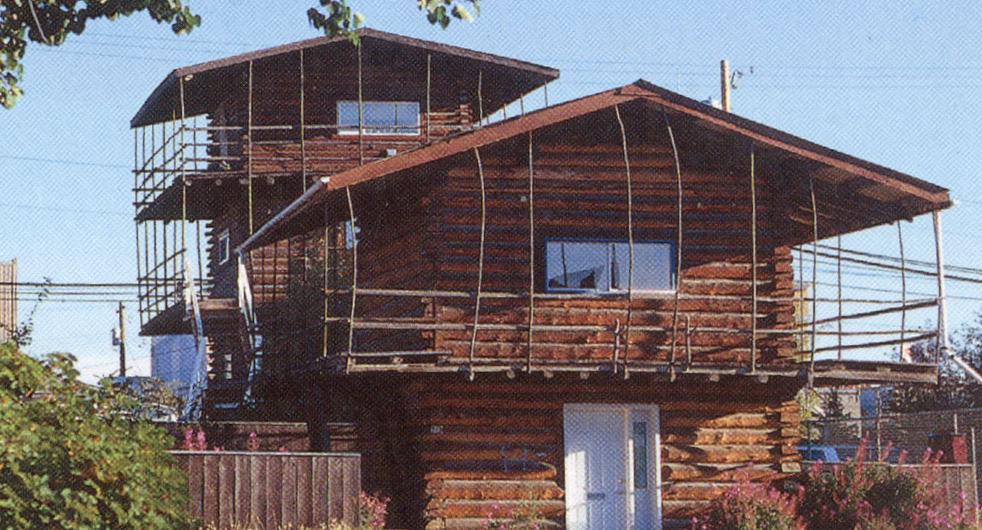 Log Skyscrapers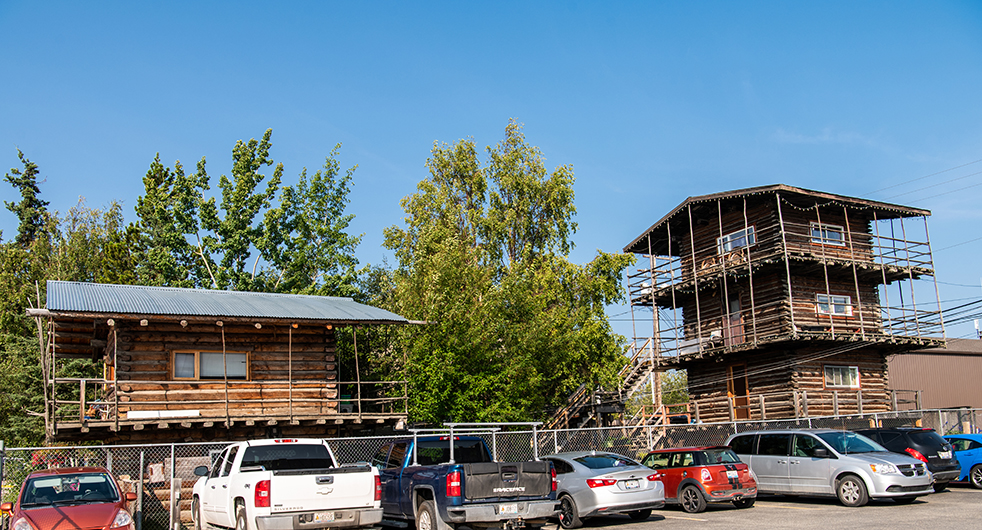 Log Skyscrapers
This property was once the location of Roland Ryder's house, stables, and vegetable garden. Mr. Ryder operated a water delivery business and kept his horses here.
The Log Skyscrapers were built by Martin Berrigan in 1947. Mr. Berrigan was born in Ontario on November 11, 1871. He came to the Klondike during the 1898 Klondike Gold Rush and prospected in the Dawson area between 1899 and 1935. The majority of his time was spent working on the dredges until he moved to Whitehorse in 1939. He is quoted as having said "Life is too short to allow for getting sick, so I started building cabins for rent." The Log Skyscrapers were the last of many built by Berrigan. He built several one-storey log dwellings at a time when Whitehorse was experiencing a shortage of accommodation due to wartime construction projects such as the Canol Road and the Alaska Highway. Three of these cabins are located in the first block of Lambert Street. The Log Skyscrapers were built of logs which Berrigan cut from the east bank ten miles down the Yukon River and had them skidded by horse team to this location within the second block of Lambert Street. Just after the Log Skyscrapers were completed, Martin said to a friend, "I think I'm done for." He died on Sunday February 26, 1950.
The buildings have changed owners several times over the years and have been rented for residential, office, and retail purposes.