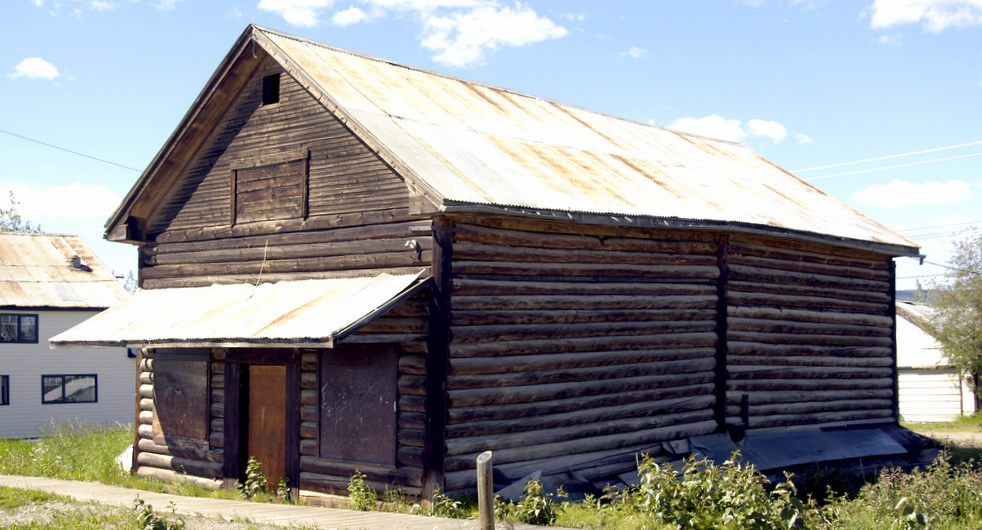 Mayo Legion Hall
Two large picture windows installed post 1963, likely when the building was used for commercial purposes.
Central door on south wall has extra wide trim indicated it was once a wider door.
Roof over door on south wall installed post 1963.
Bracing and tension wire installed 2005 for stabilization purposes
Sawdust boxes removed 2005 for preservation purposes.
Interior finishes removed 2005 preservation purposes