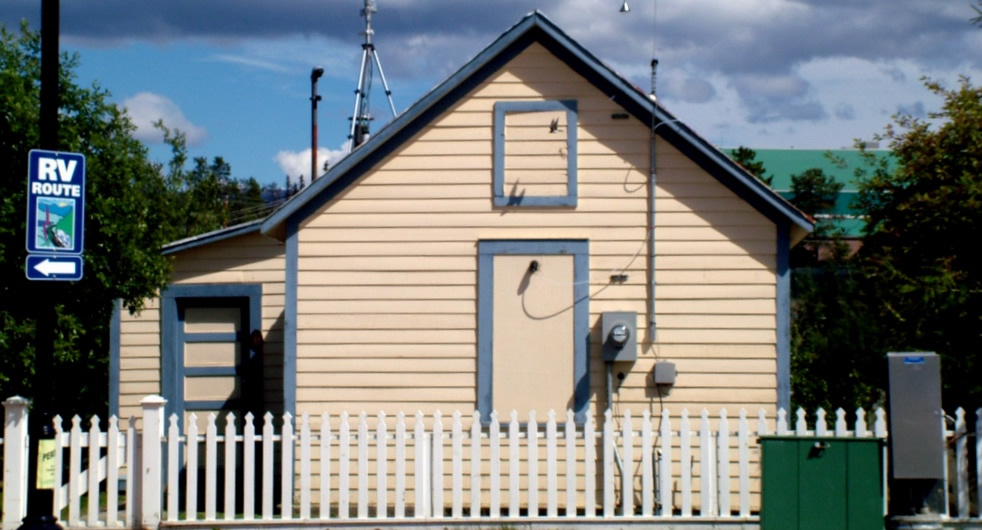 Train Crew's House 1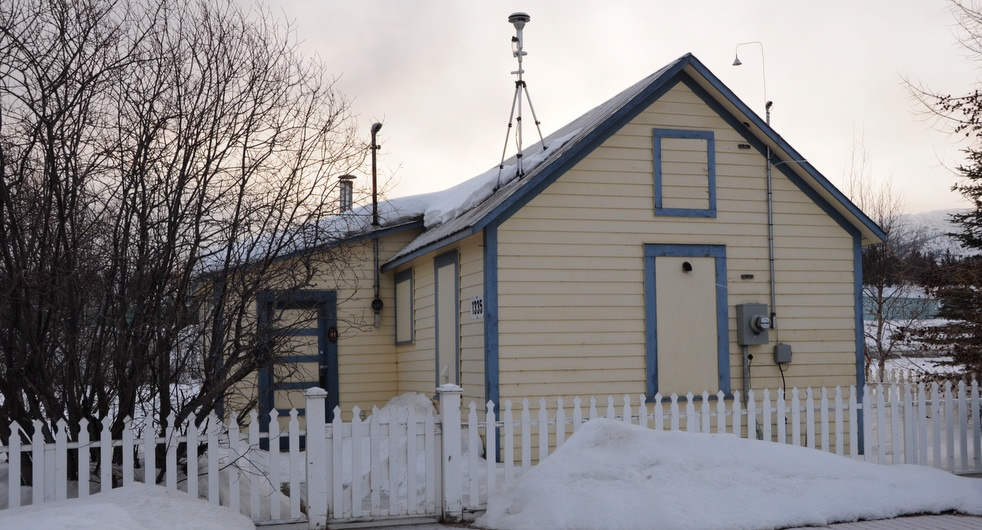 Train Crew's House 1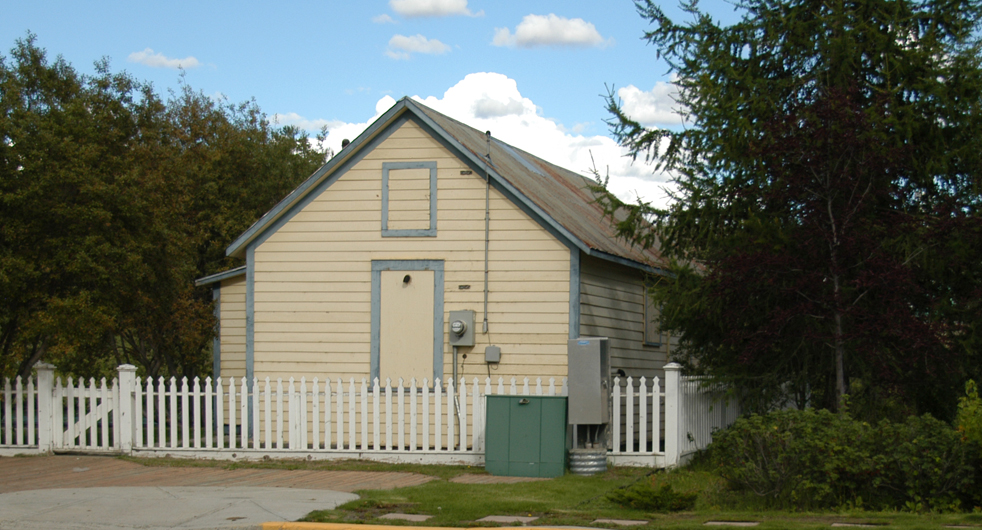 Train Crew's House 1
This is sometimes called the Claude Hogg house. Claude Hogg was born in Vancouver in 1910. He came North in 1932 and worked as a deckhand and mate aboard various British Yukon navigation company vessels including the Casca II, Nasutlin, Aksala, Klondike, Whitehorse and Keno. From 1943 to 1952, Hogg was foreman of the longshore crew, the dock workers who were responsible for loading and unloading freight from the sternwheelers. During navigation season, he and his wife stayed in this house a short walk from the dock and warehouse where he worked. When he left the Yukon for good in 1952, the boat service was shutting down as new roads were constructed to Mayo and Dawson.[56]
There were many short-term residents in the house after that. Over the years the building housed the White Pass watchman and his family, among others. Wayne Alleman, longtime employee and noted local musician, lived here from 1991-93 and was the last resident. The house was used as a construction office during the building of a Visitors' Centre nearby in the 1990s and then for storage.
This building and its immediate neighbour, represent housing of which there are few remaining examples.
The house was lifted and received a new pressure treated wood foundation in 2023.[57]
Citations:
56: Midnight Arts, The White Pass and Yukon Railway Depot, Whitehorse and associated buildings (Yukon Government Heritage Branch, 1998), p.56.
57: Brent Riley, Government of Yukon, Historic Sites Unit, personal communication, March 2023.