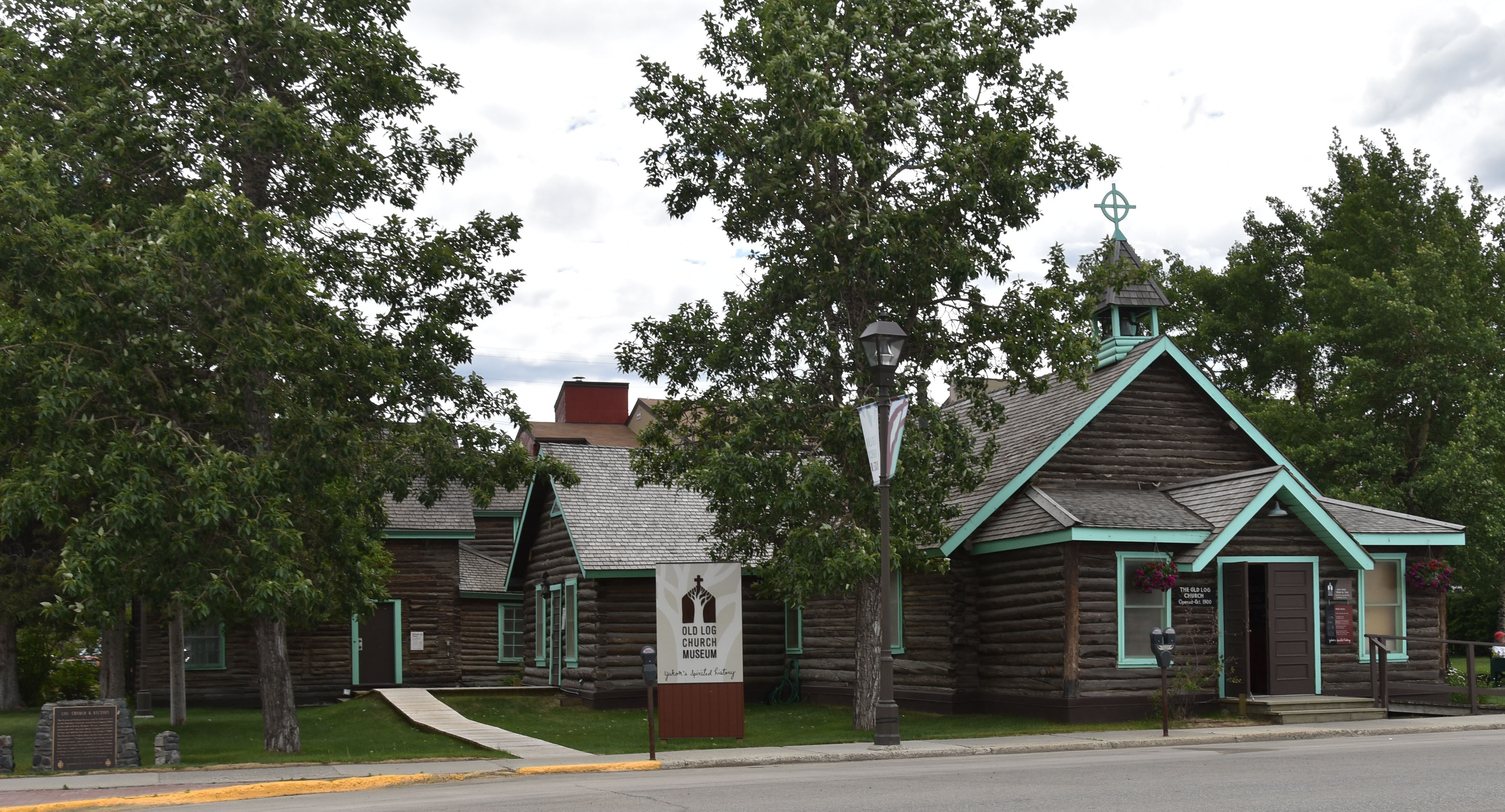 Old Log Church And Rectory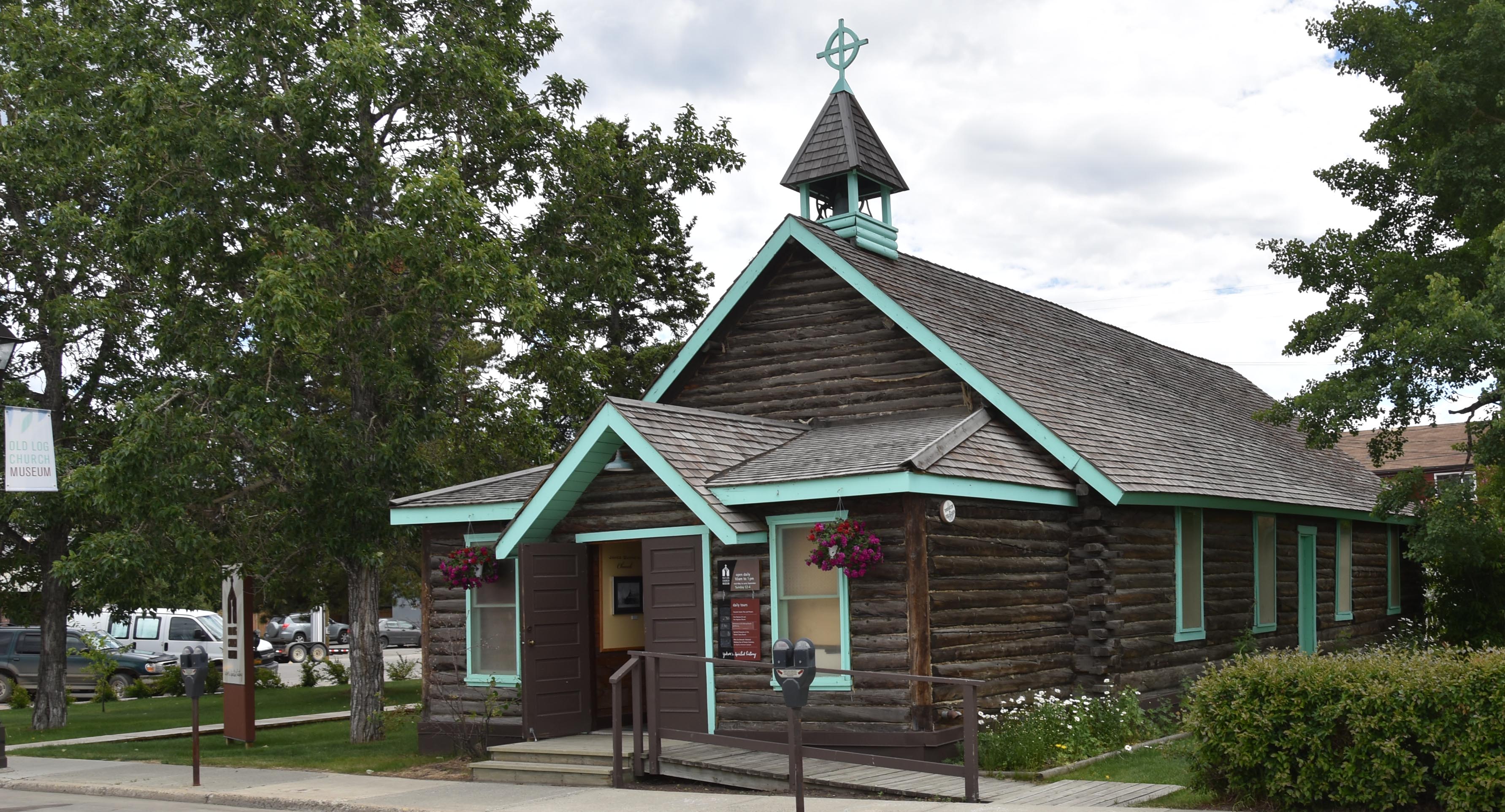 Old Log Church And Rectory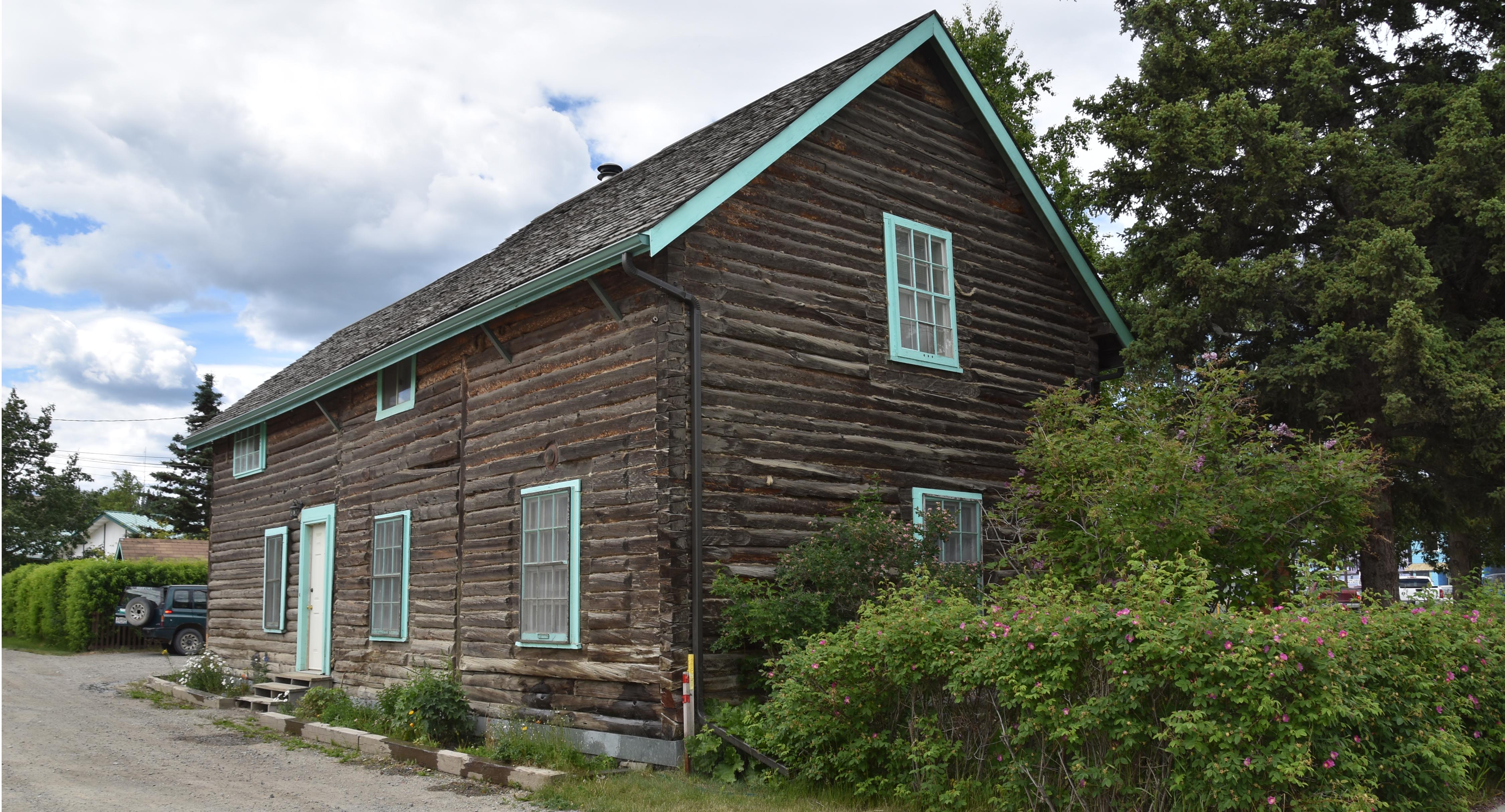 Old Log Church And Rectory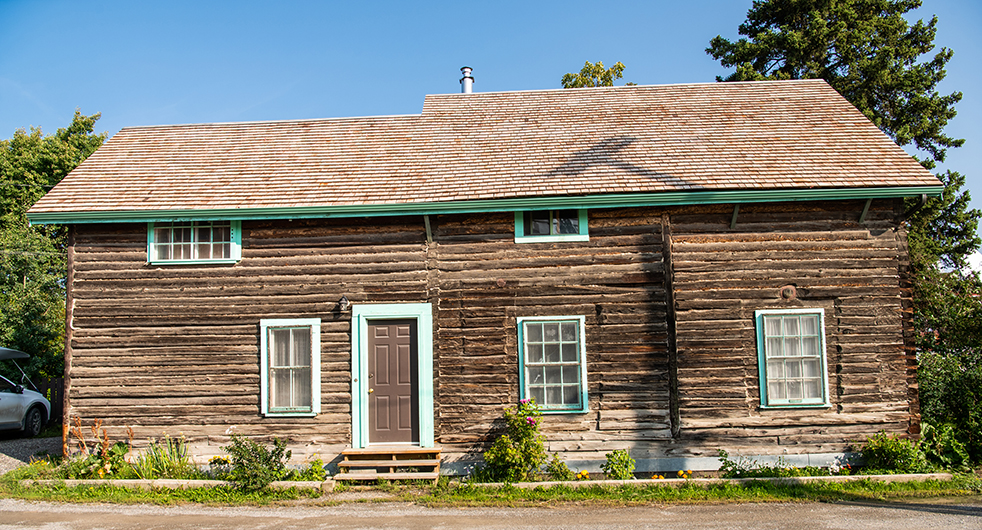 Old Log Church And Rectory
The Church Mission Society of the Church of England sent the Reverend William West Kirkby to Yukon in 1861. He was the first missionary to enter the territory. Subsequent missionaries founded missions, often in association with early trading posts, at sites such as Rampart House, Forty Mile, and Fort Selkirk, well before the Klondike gold rush.
When Bishop William Bompas of the Selkirk Diocese sent Bowen to establish a church in the newly forming town of Whitehorse, there was no building in which to hold services. The first church services were held in a tent structure in 1900 with Bowen and his wife living in an adjacent 12 by 14-foot tent structure. After the church was built in 1900, the forward portion, now containing the chancel and sanctuary, was partitioned and used by Bowen and his wife as their living quarters until completion of the rectory in 1901.
Bowen ordered a bell for the church. The bell tower was originally separate from the church but, in 1910, the tower fell over in a storm and the bell was cracked. Although a new bell was placed in a short steeple atop the church, it was not enclosed until 1945.
In 1953, the church was named the Cathedral Church of the Diocese, thus making it the first log cabin cathedral. The building was recognized as Territorial Historic Site in 1978 but was not formally designated until 2014.
Many of the Yukon's notable Anglican clergy and lay people spent time in this building. Isaac Stringer was the priest here from 1903 until being named Bishop of Selkirk in 1905 (named changed to Diocese of Yukon in 1907). Stringer started a school in an addition to the rectory that was likely the first day school for Indigenous children in the Whitehorse area.[41] For a short time, poet Robert Service served as the vestry secretary ca. 1904-06.
During World War II, the church became a sanctuary for soldiers working on the Alaska Highway. They made up over half the congregation. After the city was named capital in 1953, Bishop Tom Greenwood moved his headquarters from Dawson City to Whitehorse and this humble building became See Cathedral for seven years until it was replaced by the current cathedral at Fourth Avenue and Elliott Street in 1960.
Fittingly this church is now a museum of church history, one of its most important historic treasures being the building itself. Apart from the Telegraph Office, the Old Log Church is the oldest structure in Whitehorse still in its original location.
The church was also a focus for many community events and was considered important enough to be included in Queen Elizabeth's visit in 1959. Due to its longevity on the original site, the church, rectory, and grounds are a city landmark.
Citations:
41: Yukon Government Historic Sites Inventory and City of Whitehorse Heritage Character Statement, researched and compiled by Rob Ingram.