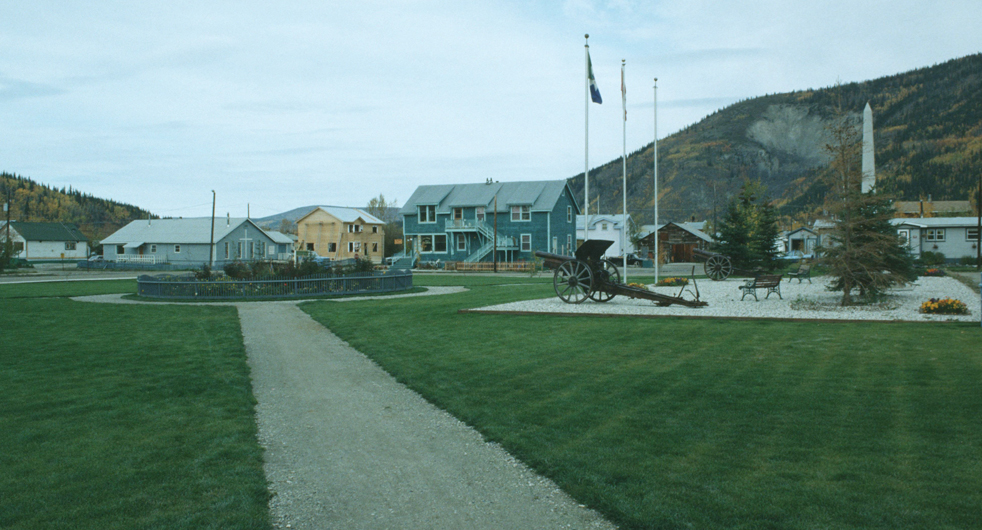 Minto Park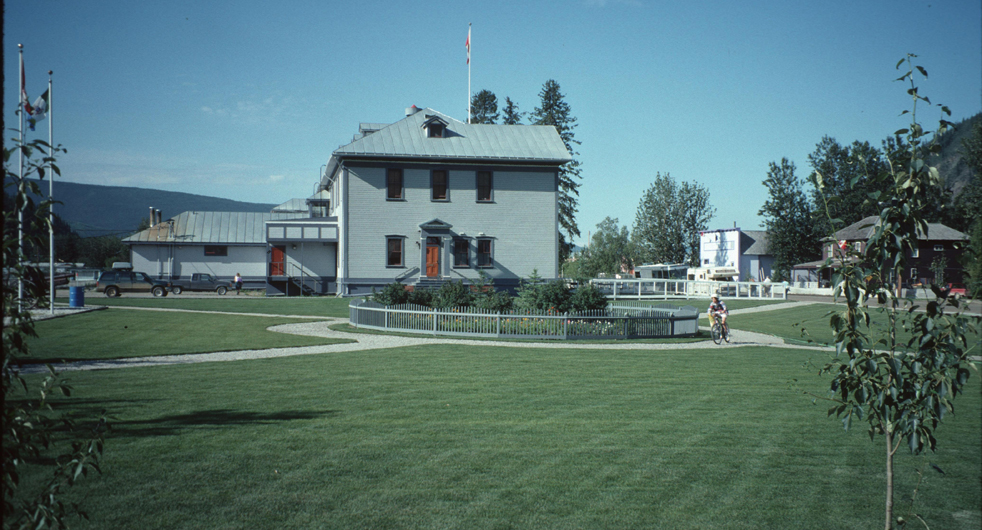 Minto Park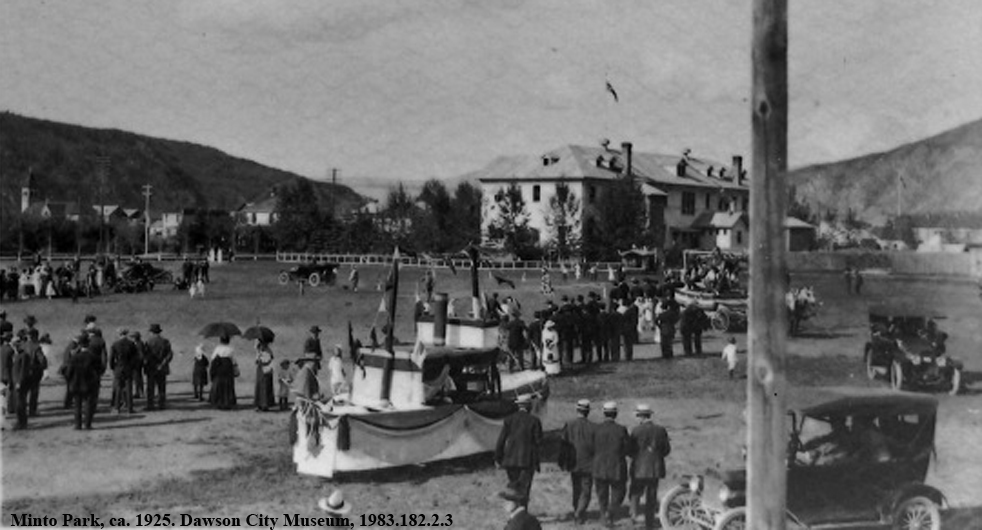 Minto Park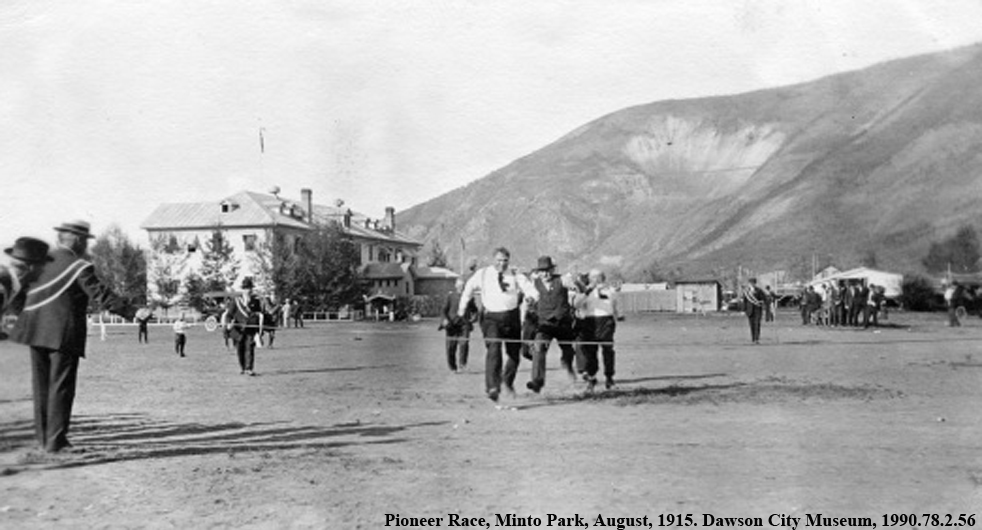 Minto Park
The site is located in the original Government Reserve of Dawson City and the green space around the Old Territorial Administration Building (OTAB) was demarcated three years after the building was completed. The setting was designed to complement the classical detailing of the Old Territorial Administration Building and showcase federal power. Established in 1904, it was comprised of a formal park on the north, formal landscaping on the west, and informal landscaping on the south and east of the Old Territorial Administration Building. The central flower bed was installed around in the centre of the formal park in 1910 and replaced by the Cenotaph in 1924, and thereafter the formal park was known as Victory Garden. Minto Park is currently and has been since its inception, an important public space for public gatherings, including sports events, military drills, and parades. Victory Garden was reconstructed in 1992 and is a site of commemoration and community use.
The Royal Canadian Legion and Dawson Rangers hold a portion of the Remembrance Day ceremonies every year at the Cenotaph on the east side of Victory Gardens. This tradition acknowledges Yukoners' courage and contributions to Canadian military efforts, and has deep meaning to many Yukon families who made great sacrifices during the two World Wars, Korean War and subsequent wars. For these reasons it also a site of pilgrimage.
In summer, Dawson City Museum interpretive programs spill out to the exterior of the OTAB. The museum plays host to the annual and highly attended Canada Day celebrations on July 1st and other community events which are held on the surrounding landscaped green spaces.
Minto Park was named after Governor General, Gilbert Elliot-Murray-Kynynmound, the 4th Earl of Minto (1898 - 1904), the first Governor General to visit the Yukon.
J.H. Sutton was awarded the contract for grading and leveling the area south of the Old Territorial Administration Building in 1904. William Horkan, an Irishman and naturalized American came to the Klondike in 1897 and was awarded the initial landscaping contract. In 1903, the federal government began to make plans to improve the grounds of the OTAB in a manner creditable to the City of Dawson and to the whole territory and the Horticultural Society passed a resolution to form a small park as a desirable place of recreation in the summer.
The Royal Canadian Legion has been associated with Victory Garden since the 1920's. Frank Berton father of well-known author Pierre Berton was instrumental in raising funds to install a memorial at the site. The Great War Veterans Association dedicated the Cenotaph on September 24, 1924. This organization later became the British Empire League and then the Royal Canadian Legion, and remains active in the Dawson community.