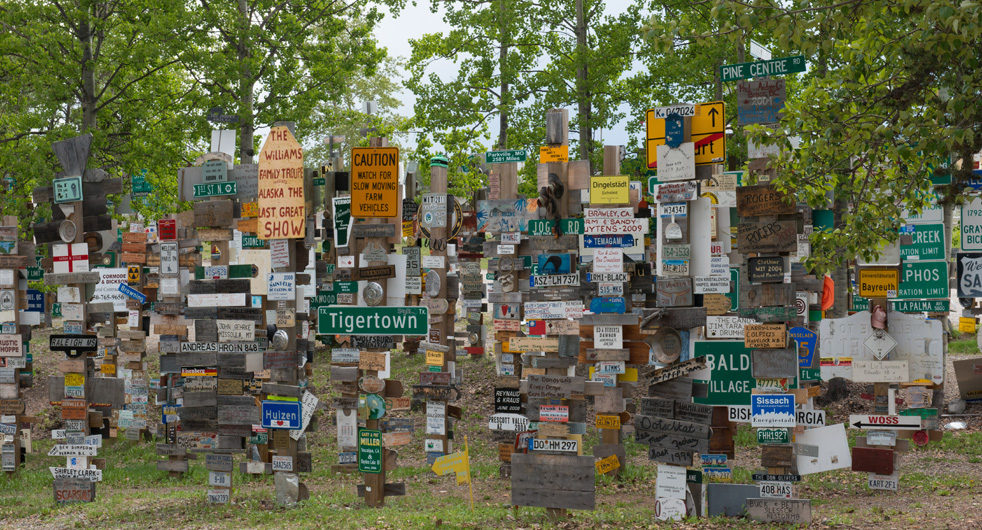 Watson Lake Sign Post Forest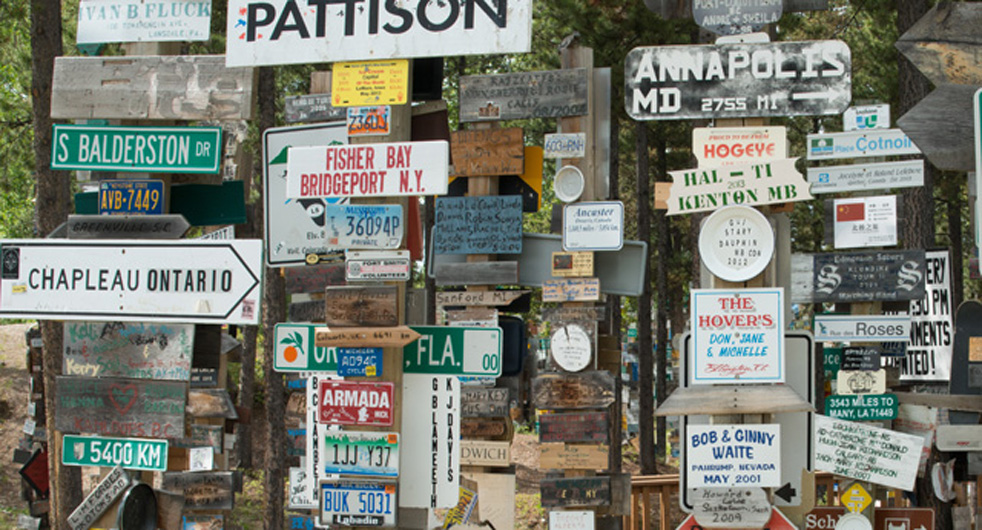 Watson Lake Sign Post Forest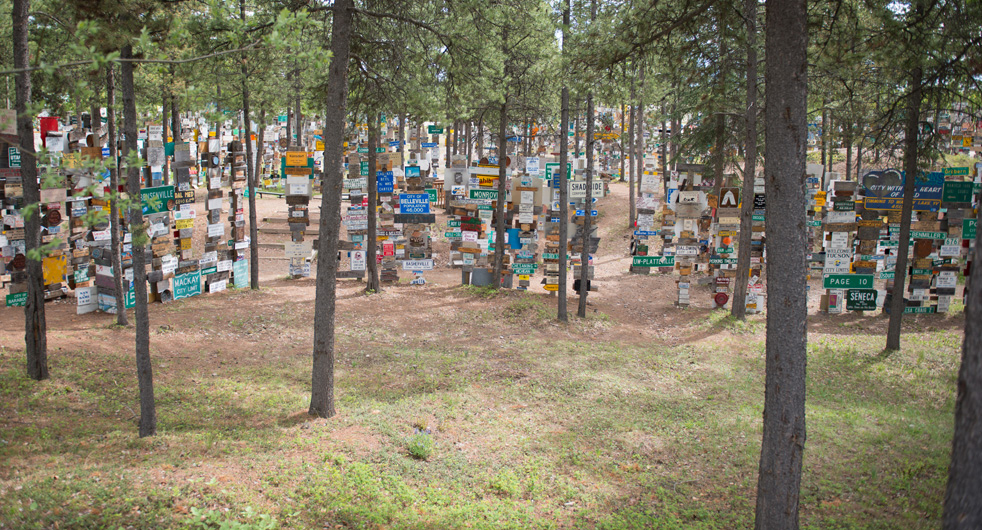 Watson Lake Sign Post Forest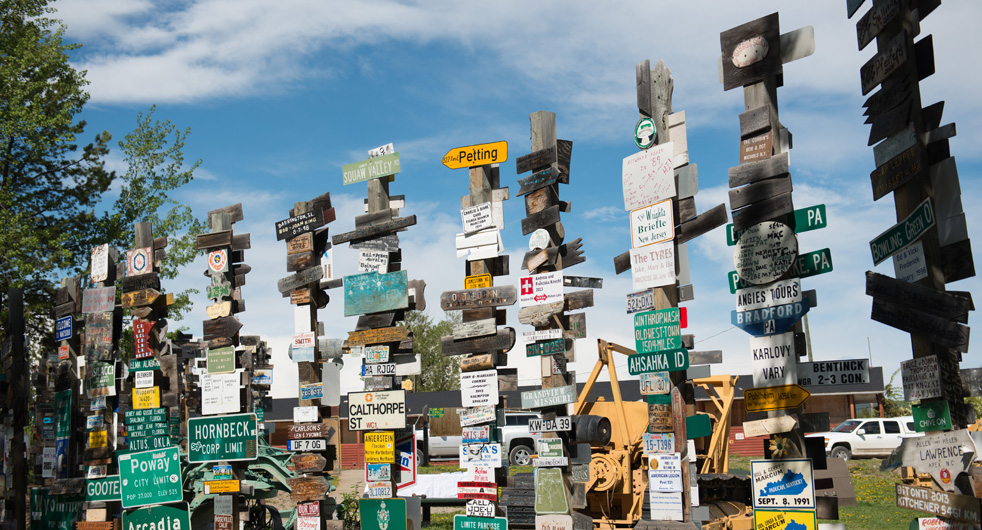 Watson Lake Sign Post Forest
Carl K. Lindley was a 21-year-old soldier with Company D of 341st Engineers, working on the construction of the Alaska Highway in 1942. At their camps along the highway, the Army Corps of Engineers followed a practice of installing mileage posts listing places and distances to other places in the Yukon, and other parts of North America and the world. One such army sign post was installed at the Wye, the corner of the Alaska Highway and road to the military airport of Watson Lake. Lindley worked at a sawmill that provided logs for the bridges until he was injured and was sent to Watson Lake. As he related the story:
"I had received an injury near the border of B.C. and Yukon, just North of Lower Post. My foot was smashed while building a platform to fill dump trucks. I was taken to the Company aid station at nearby Watson Lake where I spent the next three weeks recuperating. Not able to do much work the C.O. asked if I could repair and repaint the sign that had been run over by bulldozers. I asked if I could add my hometown sign of Danville, Illinois as I was homesick for my hometown and my girlfriend Eleanor."
The Sign Post Forest site covers 14,390 square metres and is located at the junction of the Alaska Highway and the Robert Campbell Highway. This landscape is composed of multiple rows of posts covered by various signs, integrated within a natural setting of trees and hills. The majority of the signs relate to places such as cities, towns, and street names. The site includes a small amphitheatre near an outdoor exhibit of heavy equipment.
The site has become one of the Yukon's top tourist attractions as of 2023. The growth of the signpost forest was slow after its establishment, largely due to restricted travel regulations on the Alaska Highway until the 1960s. By 1966, it consisted of a single row of posts. The size of the forest boomed in the 1980s as the mining and tourism industries saw a resurgence. By 1988, there were 6,281 signs which more than doubled to 12,847 by 1991. The following year alone there were another 5,000 signs added, due to the Alaska Highway 50th Anniversary celebrations. Tourism marketing and an improved highway caused a boom in visitors and the number of signs in the forest reached 75,817 signs in 2012.[44] Currently the site has over 90,000 signs (2023).
Citations:
44: Watson Lake Signpost Forest, Yukon Historic Site Nomination, Teri McNaughton researcher, 2013.