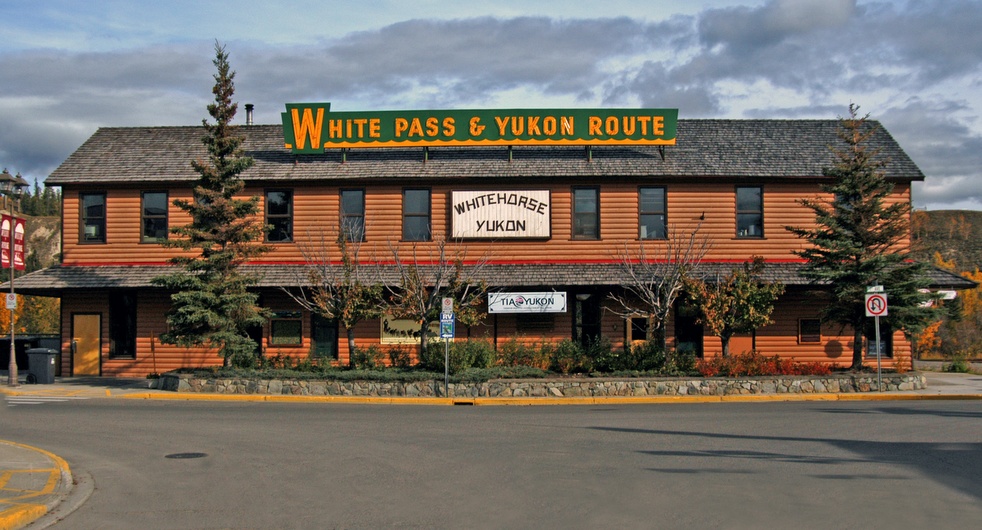 White Pass & Yukon Route Railway Depot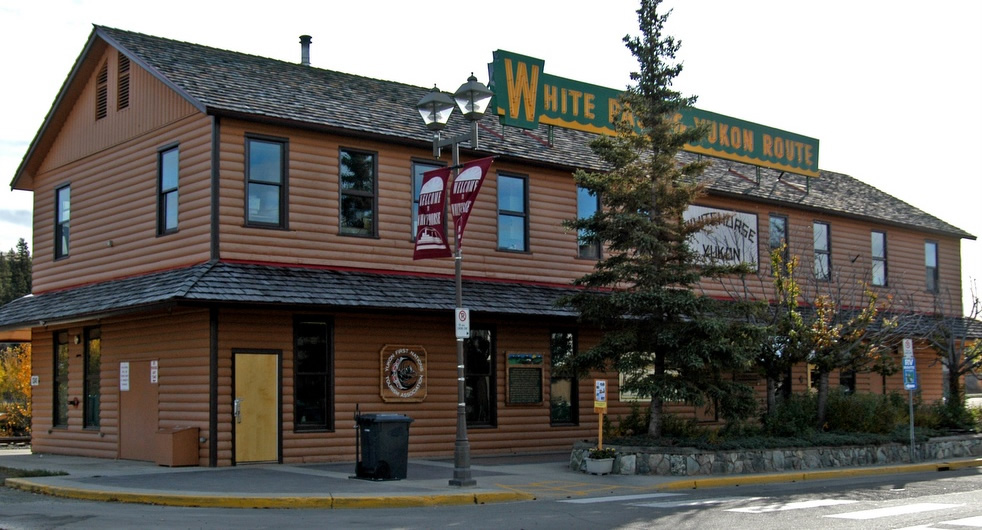 White Pass & Yukon Route Railway Depot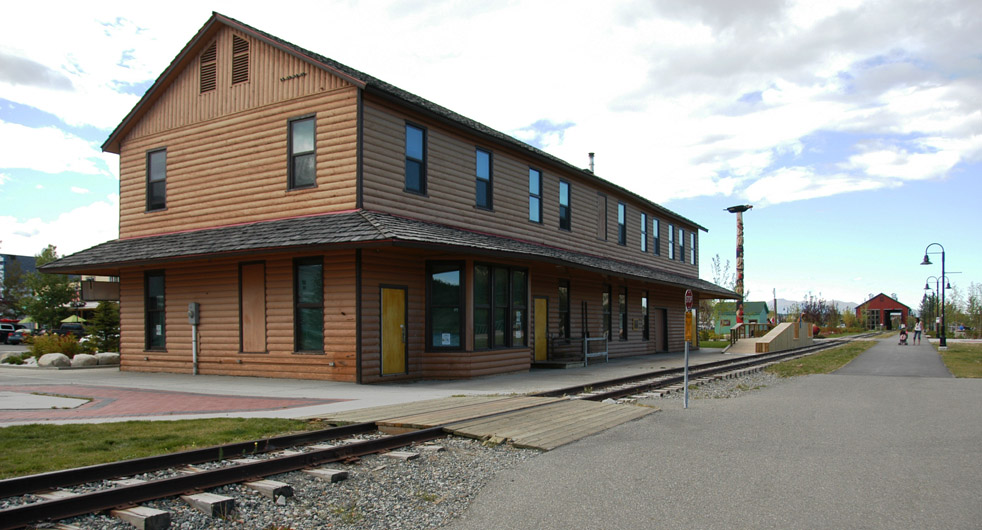 White Pass & Yukon Route Railway Depot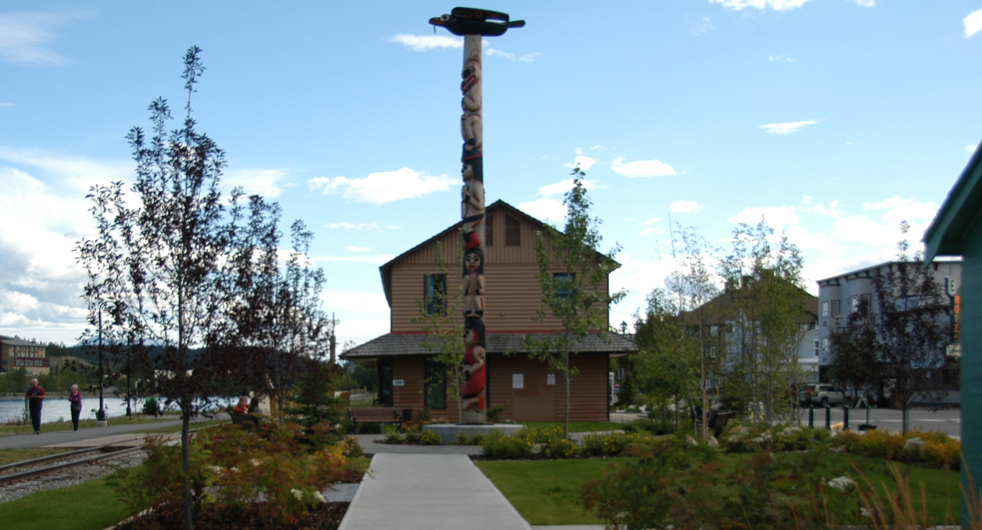 White Pass & Yukon Route Railway Depot
The depot is located at the foot of Main Street, and is the second depot to occupy the site. The first depot, constructed in October 1900, was formally and aesthetically consistent with the architecture of small town depots scattered across Canada in the early part of the century. It accommodated the WP&YR offices, a customs house, and the North-West Mounted Police station.
Construction of the White Pass&Yukon Route railroad commenced in 1898 in Skagway, Alaska. It reached Lake Bennett in 1899 where goods were shipped down lakes and rivers to Whitehorse. A link to Whitehorse was completed in 1900. In 1901, the British Yukon Navigation Company, a subsidiary of WP&YR, established a river route between Whitehorse and Dawson City. The company created the supply line for the entire Yukon Territory. Whitehorse became the major operational base for the company's rail and water transportation system. WP&YR supplied many jobs and attracted other commercial ventures to the community. Through another subsidiary created in 1900, the British Yukon Land Company, the company controlled the sale or lease of property in Whitehorse.
The WP&YR station was destroyed in 1905 by a fire that ravaged most of Whitehorse's business community, and a new building was constructed on the same site within two months. The new depot lacks the characteristic architecture of its earlier version, perhaps because of the haste and necessity of its construction. The building was expanded between 1935 and 1938 with small extensions made to the upper floor on the north and south sides. In 1943, a new addition on the north end was constructed for the US Army Corps of Engineers. The Army had leased the railway and depot to support war time construction projects such as the Alaska Highway and the Canol Road. In 1953 an addition was added to the south end and major repairs were done to the foundation, windows, flooring, exterior doors, roofing and log cabin siding was put up as exterior cladding over the existing 1X6" bevelled siding. During the early 1970s, aluminum storm windows were installed and the foundation was repaired. The building remained in use as a depot until the railway ceased operations in 1982. In 1987 the property was purchased by Yukon Government and in 1998, the building underwent major interior renovations. Office space is currently (2006) leased from Property Management Agency, Yukon Government.